'Godfather of Vaccines' Admits Using Orphans, Handicapped Children & More For Vaccine Experiments...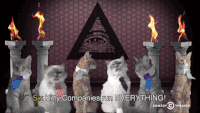 There's been far too much info coming out over the last decade about the shocking health risks of vaccines to simply overlook what the controversy is about...
HOPEFULLY, we shall soon see the full-spectrum of unbiased science come out which settles the doubt once and for all, as in the meantime, there are ALOT of question marks left with the "official" rhetoric.
Here, we're presented with yet more info to question. And IF the history of such a "treatment's" development is riddled with a lack of integrity and human rights abuses, why would it be wise to trust that the ends justified the means - when there's more and more evidence that the ends are NOT what they've been made out to be...?
Source of shared Link
---

</ce