11-Year Old Kid From London Plays Football With Lionel Messi On Holiday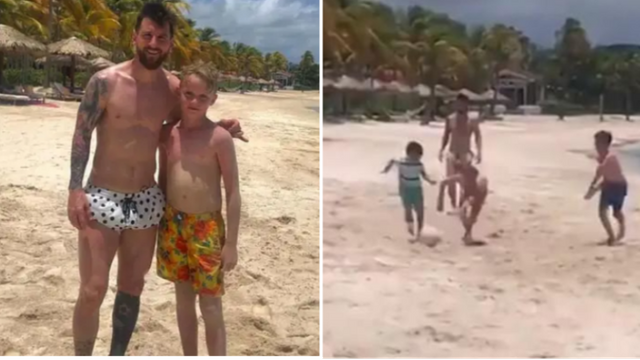 As far as holidays go, it simply cannot get any better...
Imagine you are a kid, having the time of your life with your parents at the Caribbean and you run across freakin' Lionel Messi who decides to play along you and your friends and join you in a quick game of sand football.
I mean, common' it just doesn't get any better than that, does it?
Many kids across the globe aspire to play with Messi and these three lads got an opportunity of their life to fulfill this once in a lifetime dream.
How awesome of Messi to play along with the kids even though he is on vacation.
What a legend!
I mean, even if you don't like him, as I don't, you gotta give him some creds for this.
Go Messi!
Source of shared Link
---