Peter Crouch announces retirement from football at age of 38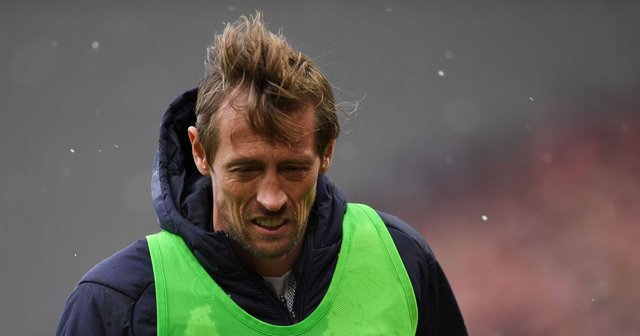 Peter Crouch has decided to retire at the age of 38 after an impressive career for club and country.
The humble giant was one of my favorite players when I was a kid. I remember him as early as 7 years old when I first found out about him after finishing the entire Panini sticker album - he was actually the last sticker I needed to finish the album, although he wasn't that rare, I just couldn't get him for some reason.
I'm not really sure why I liked him that much. He wasn't specifically skillful or anything. Maybe it was his freakish height that caught my attention. He pretty much dwarfed his opponents and was able to win in almost every header duel.
As of today, he is leaving football altogether and I'm taking this time to congratulate him on his career and everything he accomplished.
Source of shared Link
---