Serena Williams Simultaneously Tore Apart Five Men Who Tried To Win A Point Against Her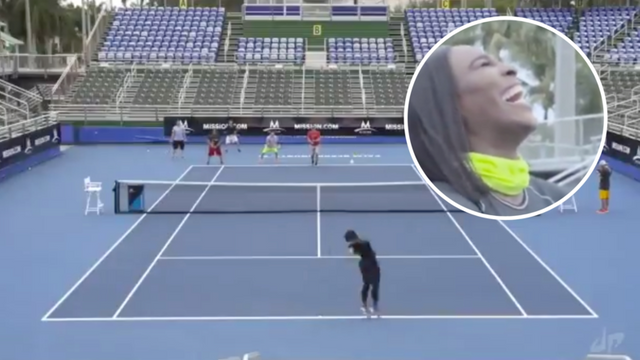 According to a YouGov poll, one in eight men believe that they could take a point against Serena Williams. She's proved the men wrong!
Having a not so good day today?
Relax, and take a minute to watch Serena obliterate five men simultaneously proving that all of them can not take a single point vs her.
Hopefully this will cheer you up as much as it did me when my gf nudged me to show me this clip.
Have a good one,
cheers!
Source of shared Link
---