VIDEO: Zlatan Ibrahimovic's sensational hat-trick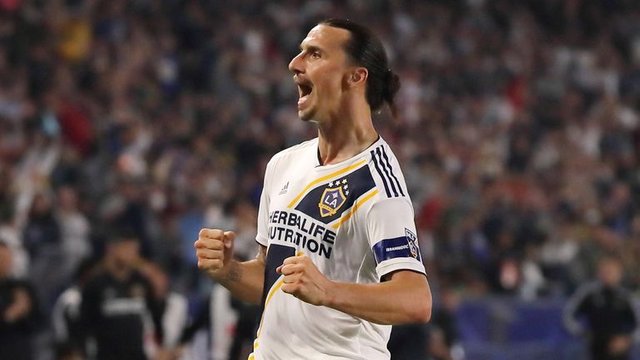 In the same week he declared himself the best player in MLS, Zlatan Ibrahimovic scored a sensational hat-trick.
Traditionally self-centered Zlatan, the ego maniac you either love or hate scored a sensational hat-trick in LA derby.
He may have an extremely over-exaggerated and over-inflated ego, but you can't deny his mastery with the ball.
He is simply a legend and there is no denying that. His personality may not be one of the most likable ones but he truly is one of the greatest players today.
Let us know what you think about zlatan in the comments down below!
Source of shared Link
---