West Brom 'fuming' as Barcelona confirm the signing of 16-year-old wonderkid Louie Barry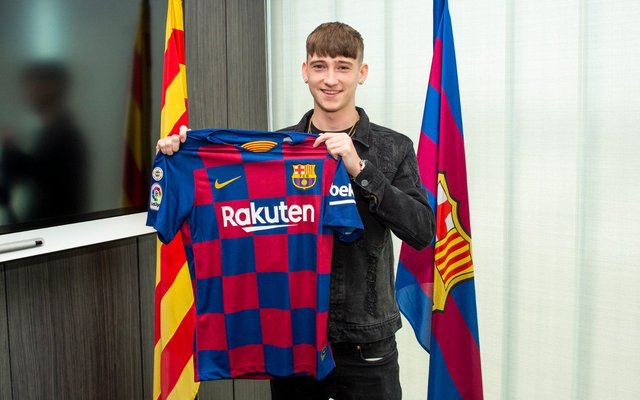 Louie Barry leaves West Brom after ten years to join Barcelona.
A statement on the club's official Twitter account said:
"Louie Barry has joined FC Barcelona. The 16-year-old English striker, signed from West Bromwich Albion, will play for the Under-19s A team."
And just like that the 16-year-old has achieved what most young footballers aspire to achieve some day in their career. What and achievement for young Louie.
Congrartz!
Source of shared Link
---