Whyte vs Rivas: Rugged Dillian Whyte survives knockdown to out-battle Oscar Rivas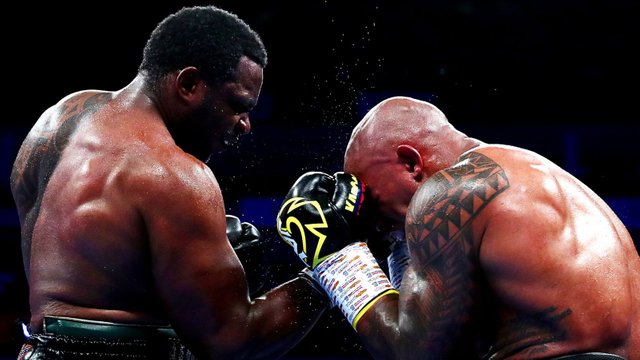 Dillian Whyte recovered from a knockdown to overcome Oscar Rivas and keep his world heavyweight championship hopes alive.
What a fight! Clash of titans this matchup truly was and it was an eye-bodging one to watch through.
Whyte had to desperately climb off the floor in the ninth round in order to take the victory home and assure the opportunity to take a swing at Deontay Wilder for the WBC champion title.
Wish him a speedy recovery and much luck against Wilder because he will most definitely need all of it.
Here are some of the highlights from the match for those who haven't seen it to take a loook at.
Have you watched the match?
Let us know your impressions.
Source of shared Link
---