Wimbledon 2019: Roger Federer will play Rafael Nadal in the semi-finals - BBC Sport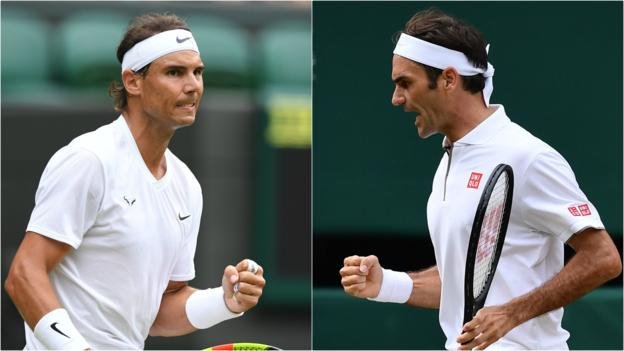 Roger Federer and Rafael Nadal will meet at Wimbledon for the first time in 11 years after reaching the semi-finals.
Man I'm so pumped for this match! Federer vs Nadal is my single most favorite matchup in tennis to watch ever since I first started following the sport.
Maybe it's something I picked up from my parents but nevertheless, I never miss any matchup between these two tennis legends.
Who is your favorite?
Who do you think will win?
I'm all for Federer!
What about you?
Source of shared Link
---