Daniel Sturridge's dog stolen: Former Liverpool striker offers £30k for return of his pet after it's stolen from his Los Angeles house | Goal.com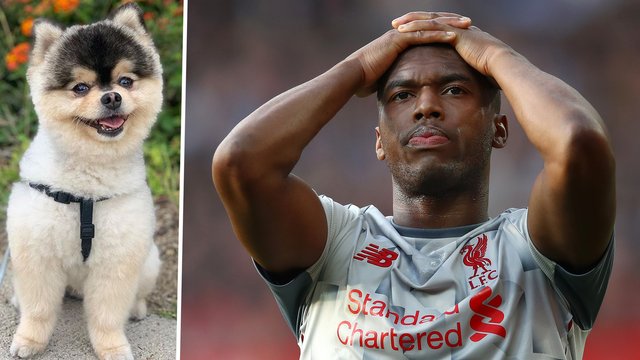 It has been so so so tough and i am crashing so so so fast. This me in a short break, after a whole 24 hours of 1 'hour productivity'. It is 4.19 am and i am still up pushing.
Unlike planned, i am deciding to do a short post involving some sports. The original plan was to publish a post covering an aspect of the Teardrops colorlesspaper but till now (4.26 am), i am still pushing 'so hard' to complete it.
My body is broken but my 'being' won't stop and how can i stop when 'my dad wails' and i crash fast.
I am still working on the colorlesspaper for the teardrops and try hard to complete it. It needs a special kind of inspiration which i have practically had to force out. It is very hard to have just the 'right inspiration' needed for Teardrops in the midst of 247 excruciating pain and years of no-sleep.
On the side, i am thinking of how to 'save the day' and i am drafting the model for two-side projects. I have to act very fast.
I saw this post about Liverpool striker Daniel Sturridge offering up 30k pounds for the return of his stolen-dog and i am trying to use it to draw some inspiration it. I am currently writing about the paradigms behind the Teardrops enterprise model and touching of an aspect of the world that needs adjustment; the aspect of returning 'value' to human.
In the world of today, even cute puppies are beginning to garner more 'value' than humans and the Teardrops aims to bring about 'beautiful disruption' in this regard.
Anyway, i am using DLIKE so that you can read the entire article. It also links to a series of instagram videos, whereupon Sturridge airs his pain.
"Former Liverpool striker Daniel Sturridge has been the victim of a robbery at his house in Los Angeles and has appealed on social media for the return of his dog". Goal.com
Source of shared Link
---