The AMVTV stream is back online! 10 SMART Giveaway! 24 Hour Stream!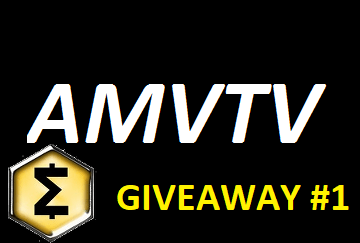 Stream is now offline! Due to technical difficulties. Will be choosing a winner of the contest between the two participants @strade42 and @yvvng
Just looking for a good way to record it to prove that it was fair.
My live stream is at DLive
Hello Everyone! With the success of the first stream I feel comfortable claiming this one will go 24 hours straight!
To try to get more eyes on this wonderful medium of AMV's I have decided to sponsor a contest with some of my SmartCash earnings.
How to enter:
1.) Follow @amvtv
2.) Upvote this stream
3.) Comment with your favorite anime
The winner will be randomly selected from those who followed these three simple rules. And the @smartbot will be used to tip you the SmartCash
To verify I have the funds see here:
https://steemit.com/dlive/@amvtv/c5782160-072c-11e8-8731-a7fafbe955cf#@smartbot/scashbot-20180203t223313730z

You're comments will help decide what animes I should find AMV's for and add them to the stream.
Feel free to also leave comments about the videos you like and the ones you didn't. This a community project and the more feedback I receive the better the stream will become!
If you aren't certain what AMV is just watch a few or check out my #introduceyourself post
https://steemit.com/introduceyourself/@amvtv/hello-i-m-amvtv-and-i-m-here-to-bring-you-some-of-the-best-anime-music-videos-on-the-internet
Thanks for watching!
My live stream is at DLive