All your favorite Steemians sing "Shape of you" on a DLive exclusive!
What happens when 40 Steemians get coordinated to sing the same song? Epicness

---
A few months ago I organized a karaoke collaboration with some spanish speaking Steemians and the response blew me out. The amount of people wanting to join for the next one, the comments, resteems and votes spole for themselves and I knew on that moment that I should do it more often.
This time, I decided to go for a more ambitious karaoke collaboration: Community builders, minnow driven and very well known among their community Steemians.
It was very complicated to coordinate it, especially because most of the people singing here are very busy all the time but, after 3 months of constant messages and organization I bring you...
A DLive exclusive: The First karaoke collaboration from your favorite Steemians singing "Shape of You" by Ed Sheeran.

---
We are not singers and some of us - ejem, me - shouldn´t even be singing, but we are doing this for the fun of it. I want to thank everyone who played along and became part of this epic song!
Do you recognize some of these Steemians?

---
Well then what are you waiting for? Come sing along, or better yet, come have a laugh at - or with - us!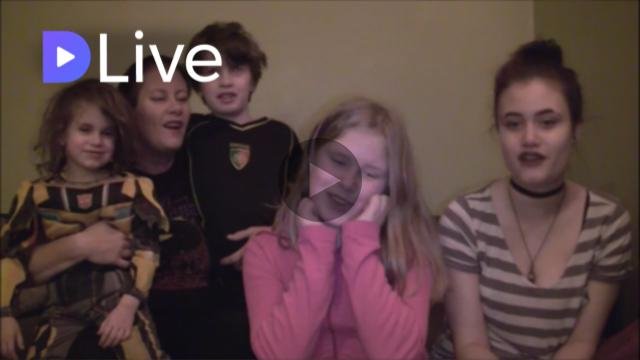 Do you think I should do these more often? Would you like to join in the next one? Hit me up in the comment section!
My video is at DLive
I want to thank the amazing Steemians who out themselves in front of a camera and sang along each other, you rock! I tried to edit the timing and to sync it the best I could, I hope you forgive me if I there is a mistake or two :D
Also, I´m really sorry it took sooo much time for me to post this but the coordination - and the coordinator was lazy - was a bit complicated!
---
Yeah yeah and of course, being the silly person I am, I had to make mistakes about the video, so here is an edit:
Edit One: I don´t know why the hell I was thinking ramen girl was chinese because she told me she was Korean! And we even spoke about it, but my mind was somewhere else. I am sorry!
If you find typos or anything please let me know, I am sleep deprived since I stayed up all night editing the video and mistakes will happen after being so careless.