"B is for Beer: The Musical" KICKSTARTER is NOW LIVE!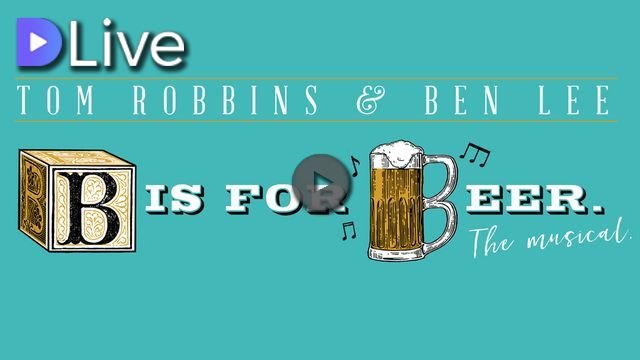 This is such an exciting day. Tom Robbins and I, along with my musical collaborator Michael Wells, have been working on bringing this strange mind-expanding musical to audiences for the better part of a decade, and today we ask you to be part of it!
It has truly been one of the great honors of my life to get to know and work with Tom, and we have cooked up a project that is totally unique and with an amazing cast of actors and singers: Laura Silverman, Busy Philipps, Paul F. Tompkins, Jon Cryer, Rose Byrne, Belinda Carlisle, Cary Brothers and Alex Wyse.
So join us on this strange and extraordinary mission to help reveal the magic that exists in everyday life when we are open to experiencing it!
https://www.kickstarter.com/projects/benleemusic/b-is-for-beer-the-musical-by-tom-robbins-and-ben-l?ref=3brg83
Please support and share if you are inspired!
@benleemusic
My video is at DLive