MY DAY WITH THE STRANGE GENIUS DANIEL JOHNSTON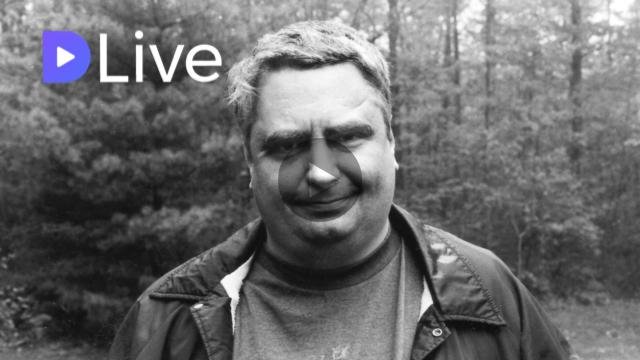 In late 2017, I was offered the opportunity to put together a Los Angeles based band to back up legendary outsider folk artist Daniel Johnston on his final tour before retirement.
As a longtime admirer of Daniel's work I accepted the invitation with some trepidation, as Daniel has been known to be somewhat erratic as a performer.
For those who are unfamiliar with Daniel's work, I highly recommend the 2005 documentary "The Devil and Daniel Johnston"

For the Los Angeles portion of his tour I put together a backing band consisting of Mike Watt (Minutemen, Stooges) on bass, Joey Waronker (Beck, Roger Waters) on drums, Maria Taylor (Azure Ray) on piano, Guy Blakeslee (Entrance Band) on electric guitar and myself on acoustic guitar.
We also had Lucius and the Silver Lake Chorus join us for a few songs.
As a gathering of this level of musicians is not an everyday event, I reached out to KCRW to see if they would like to have Daniel as a guest for one of their "Morning Becomes Eclectic" sessions. They were cautiously optimistic and booked a session.
Without getting into the nuances of the moments leading up to the performance, and the various emotional twists and turns we had to grapple with which are part and parcel of working with an artist like Daniel, I can honestly say I am incredibly proud of the recording that we captured that day.
Please enjoy Daniel Johnston's "Try to Love" below.
If you are curious to watch/hear the rest of the session feel free to visit
https://www.kcrw.com/music/shows/morning-becomes-eclectic/daniel-johnston
With love,
@benleemusic
My video is at DLive