New Campaign Announcement
Hello everyone, 
We are so glad to see that DLive community is getting more and more support. We are thrilled to share our next campaigns plan with you all today. 
Join us on Discord https://discord.gg/vnXQBsM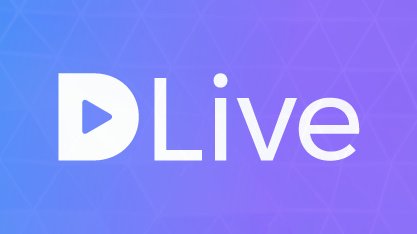 1. DLive Gaming
Tag: dlivegaming
This tag is for gaming streamers.
Reward:
15-20% vote from DLive for each DLiver. Each DLiver will only be rewarded once.
Rules:
UPDATE** THIS CAMPAIGN HAS ENDED
Post on steemit with a screenshot of your window and mention @dlive with the tag DLiveGaming
Join us on Discord. Post your screenshot and DLive username on our Discord in the gaming channel under DLive Creators category
Duration of each live streaming must be longer than 20 minutes
Must be a follower of @dlive
2. DLive Stars
Tag: dlivestar
This tag is for weekly DLive stars.
Reward: 
50% vote from DLive. (With the current Steem price is around $500)
Resteem by DLiveStarBooster.
List the streamer's name in weekly ranking post ( maximum 9 streamers every week)
Rules:
Competition starts from 1/22/18 to 1/28/18 8 PM PST
Top posts on dlive trending with tag DLiveStar by 1/28/18 8PM will win. 
Have to be live streaming content
Winning live streaming broadcasters must stream longer than 30 mins 
Post with the tag #DLiveStar
3. Daily Reward Campaign For DLivers
Tag: dliver
Reward:
0%~8% vote from DLive for streaming and videos.
Rules:
Must be a follower of @dlive
Post with a tag #dliver
Post will get upvotes based on: originality, the total number of views, the number of likes, content quality, video quality, donations received, and so on
Do not forget to join us on Discord! We are looking forward to seeing you on DLive!