Painting log #7 [with the left hand] "The one with the Mario mushroom 🍄" [En/JP]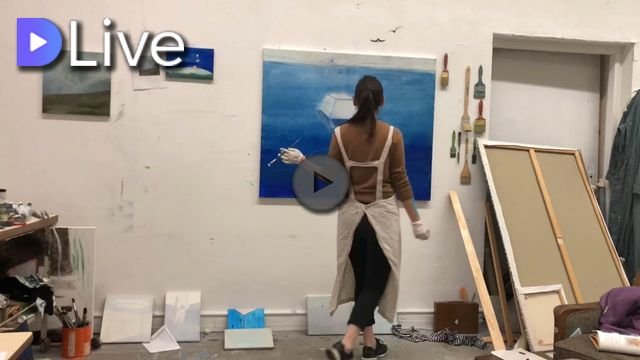 Hi there :D
こんにちは皆さん!
Some of you noticed I sometimes paint with both hands to save time :D
I'm actually ambidextrous and can use both hands (with equal clumsiness). My right hand had more training so I'm still more of a righty, but whenever it's "not in the mood" I switch to the left hand. Like in this video where I paint some parts with my left hand.
両手を使って絵を描いていることを気付かれた方が何人かいました。そうです、実は両利きでした!右手の方がいろいろ習ったので、未だに右手を多く使っています。が、このビデオでは右手が痛いため、一部左で描いています。
A lengthy post about Bilateral transfer of learning was supposed to be here.
But I have no time and will make it later :D
---
#So this is my final post before my graduation exam xD
which is exactly in 2 hours! This could be the last exam inside "Academia" in my life, which is a little exciting. On the other hand, I like studying and learning, so who knows xD
Literally, this was painted during last week. With the last layers added while my friends started to clean out our studio space (filmed and recorded, coming to the blockchain cinemas near you very soon).
卒業試験までは後一時間半しかないので、ちょっと緊張をしています。この作品は先週に描いて、友人がすでに部屋片付けているのに、まだ描いている最低のやつです。ギリギリの感ってアドレナリンいっぱい出ますね。
これで学校生活終わりじゃないのですが、学校での試験は人生最後かもしれません。
ま〜勉強が好きだから、また何か勉強をするのかもしれません。。。どうなるんでしょうね。
頑張ります!
Laters :D
My video is at DLive