YOKBOLM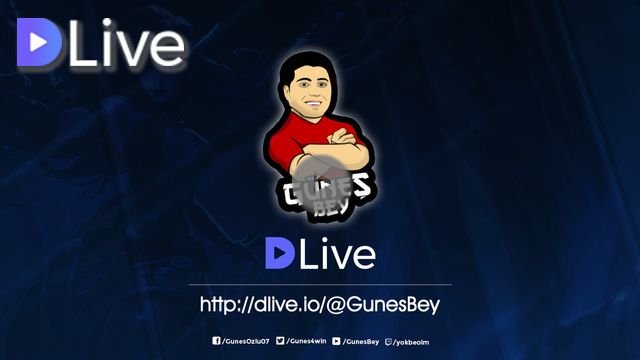 Hello everyone!
I'm Güneş Özlü. I am a dedicated Turkish streaming personality who is mostly playing League of Legends and I also have a YouTube channel for the funny moments and gameplays.
I would like to briefly introduce myself to those you don't know much about me. I'm 19 years old. I am living in Istanbul/Turkey. I'm studying RTV at Beykent University.
I'm not so big fan of Rengar and I'm someone who have been through all kind of weird things in League of Legends over time :smiley:
Fun fact about me: The meaning of my first name is sun.
Anyway, I will stream my content here, on DLive to become familiar with the world's most popular new big thing; cryptocurrencies.
Don't forget to follow me if you find my content enjoyable.
My live stream is at DLive