Passion AND Money Full Vid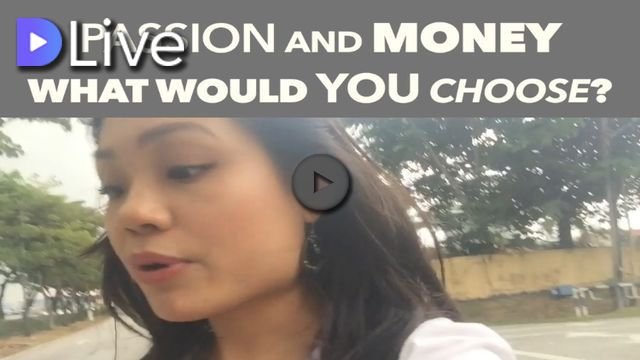 Choosing between passion and money. Do you think that is possible?
In this video, you will see how I choose both. How it is possible , how it is doable. Yet, not without the work. Not without the knitty gritty late nights, days when you are exhausted, pimples even, and just the WORK.
How much are YOU willing to fight for it? How much are you willing to put in the work? How much are you willing to make YOUR dreams happen?
In the next video, you will see me going around to interview ordinary people like us, and whether THEY choose passion over money, or vice versa.
Stay tuned.
---
Music by Ikson "Coastline"
---
Catch me on Instagram: @jassicania
My video is at DLive