4 Tips To Make Your Passion Happen Now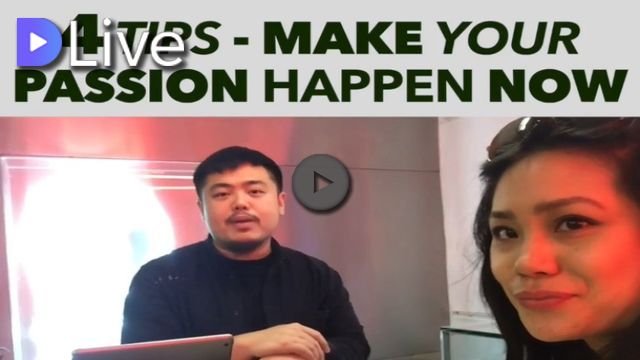 I know I said 4 tips - but if you know me well, I am sure you can tell which one I totally sort of "made up" and made one of my hard fast rule. Do you know which one? :p #BreakTheRules
Breakdown:
Tip #1. Combining resources. #Synergies
Tip #2. Proper planning - combining the right and left side of the brain - art + business management.
Tip #3. Surrounding yourself with the right support - people who will boost you and won't pull you down.
Tip #4. Break all ground rules. Including, and especially family ones. (But please exercise the brain where deem fit, and not the traffic rules please.) Personally, I certainly didn't grow through rules. I grow because I break them. Don't say you heard it from me.
.
.
.
.
.
.
.
.
.
My video is at DLive