How I Turn Challenges Into Opportunities (Video that works)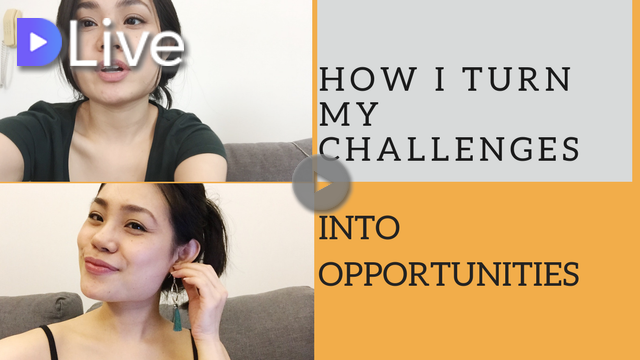 Hi guys - not sure why the first video is not working. Anyway, ignore and watch this one!
---
In this video, you will see how I turn my challenges into opportunities via this few steps:
You don't take challenges as a 'No". You don't take 'No' for an answer. You Do It anyway. #JustDoIT

Capitalize on Pain.

Leverage Your Situation & Surroundings.

Milk your situation - M&Ms. Literally. Milk, maximise and optimize on whatever you have on hand. Wring. It. Dry.

Channel any Negativity into Positivity. Let it be your fuel and fire. The more, the better. Convert the energies into something that can benefit you.

Find the $$$ in adversity. Nuff' said. Keep the eye out.
---
Music:
DJ Quads - So Proud
--
Catch me on Instagram: @jassicania
My video is at DLive