UPDATE: v0.10 - New labels for watching and viewers count - Steemitlabs.com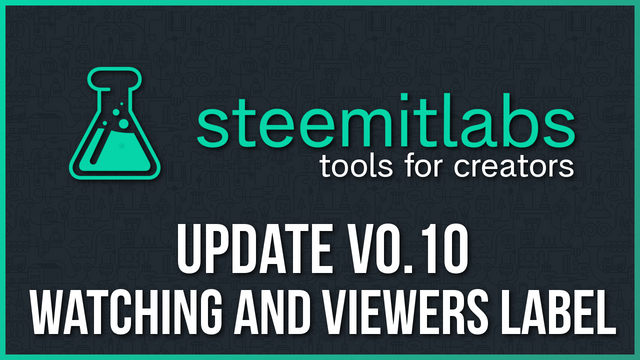 In this update we added new label for watching and viewers count. You can find them in Labels under DLive Widgets menu. Customization options for this labels should appear soon you can suggest what we should add to customization. We have also improved back-end and everything should work much faster and smoother. We also added message delay in Chat Box, now you can now set time for how long message stay on screen before disappear (many people asked for this).


Change Log
v0.10
Front End

Added Watching Count label
Added Viewers Count label
Updated header and footer

Back End

New system for livestream detecting
Added support for new labels
Speed up data checking system
Preparing system for future updates

Alert Box

Fixed widget issue on load

Chat Box

Added message delay option

Lista Zmian
v0.10
Front End

Dodano etykietę ilości oglądających
Dodano etykietę ilości wyświetleń
Zaktualizowano nagłówek i stopkę

Back End

Nowy system do wykrywania transmisji na żywo
Dodano obsługę dla nowych etykiet
Przyśpieszono system pozyskiwania informacji
Przygotowanie systemu pod przyszłe aktualizację

Alert Box

Naprawiono problem podczas ładowania

Chat Box

Dodano opcję opóźnienia wiadomości

Steem Chat , Steem Projects, Steemitlabs, DLive Group
I'm sorry for all grammatical mistakes, I'm trying hard to write as best as i can.