dMania & SteeFun Contest Week 4 (watch post on steemit or busy for more info)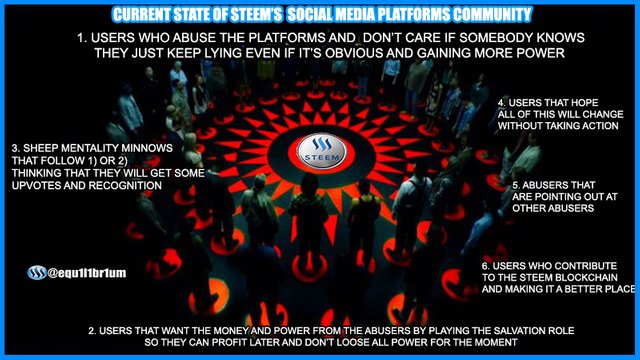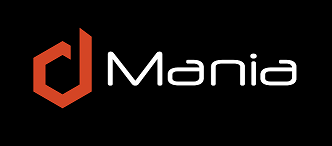 I added a new rule. You have to resteem this post when you enter the contest, if not I will skip you and won't upvote your post either. This way more people will become aware of the contest. Thank you.
This week I added 3 SBD to the prize pool and 4 STEEM to reward two more memes or gifs (2 each) with the ocassion of almost hitting 500 followers. I've used steem comment picker to random draw the winners (the last two are for the 500 followers giveaway) and choosed the first 3 places based on personal taste.
Here is the video to see how I did it : Video ; After I selected them with one top voted and 2 random comments, I've made the top 3 based on the work put in the meme and my personal preference.
With that said here are the winners of last week :
Last week winners are :
500 followers giveaway :
I have sent the prizes to your accounts.

dMania & Steefun Contest
I decided to add SteeFun to the contest and will probably add more fun platforms from the steemblockchain in the future.
I am holding this contest because I saw that many users find it more easy to just copy paste material from different sources like 9gag, reddit. That's not my problem, even if the gif or meme is taken from somewhere else at least it should be good. My problem is that they don't even bother to find good ones. It takes like 5-15 minutes to find a funny or interesting gif there, yet they copy paste what comes in handy and hope for the bot upvote which leads only to greed and nothing else.
Memes,gifs and videos are a form of comedy, if you use the right tools and try to come up with a creative idea. I'm not saying you should design memes and gifs from scratch, even tough you can always do that and it can become viral. I am saying that you should try to edit it somehow to make it as creative as you can to fall under "fair use" law and to make it yours. Use photoshop or different free editing programs that are out there. After you do this put a watermark on it so people will know who it belongs to. Even if other people will use it, because you can't restrict that, at least people will know who it belongs to.

Rules for the Contest
I am allocating 6 SBD from my earnings to this contest. I will increase this or remove this depending on different factors like success of the contest, other donations for the contest, my productivity or adding more similar platforms to reward people.
UPDATE : Just got a donation of 5 SBD from @steemitci which I will add to the prizes. Thank you very much for your support and have fun :)
Prizes :
1st place - 3 + 2.5 = 5.5 SBD

2nd place - 2 + 1.5 = 3.5SBD

3rd place - 1 +1 = 2 SBD
Being also a green supporter on dMania I will also try to upvote in a timely manner the posts that I find funny and interesting. This will give you a very high chance for the bot upvote also, which involves more money than I am offering for now. But this depends on my time and some dMania rules that you probably already know.
Rules
YOU HAVE TO RESTEEM THIS POST IN ORDER TO QUALIFY TO THE CONTEST, IF NOT I WILL SKIP YOUR ENTRY

DON'T FUCKING SPAM

DON'T FUCKING SPAM WITH COPY PASTED MEMES, I ALREADY KNOW MOST OF WHAT IS OUT THERE AND CAN EASILY MAKE THE DIFFERENCE BETWEEN A ORIGINAL MEME AND A COPY PASTED ONE

DON'T FUCKING SPAM WITH DIFFERENT ACCOUNTS

SHARE YOUR Dmania, SteeFun OR STEEMIT LINK IN THE COMMENTS

Donations and support for this contest
Donations from other people are welcome. All donations will go to the winners and can increase the number of rewarded people. If I see a lot of interest and it will be a lot of work from my side, I will take a procentage from the donations as I will be using a lot of my time to work on this. If anyone thinks that this will be bad, I can only tell you that I value my time and so should you.
Supporters of this contest that have donated till now :
@curtaintwitcher - 5 SBD
@steemitci - 5 SBD
Thank your for supporting this contest and improving the quality of the platform !

Use your money the right away. Receive better value on post promotion services and bid bots with : SmartSteem

Earn More & Higher Upvotes with: Steem Followers

Recommended exchange : www.binance.com

Follow me on twitter and turn on notifications :