Dogecoin and its important roll in our micro community!!!!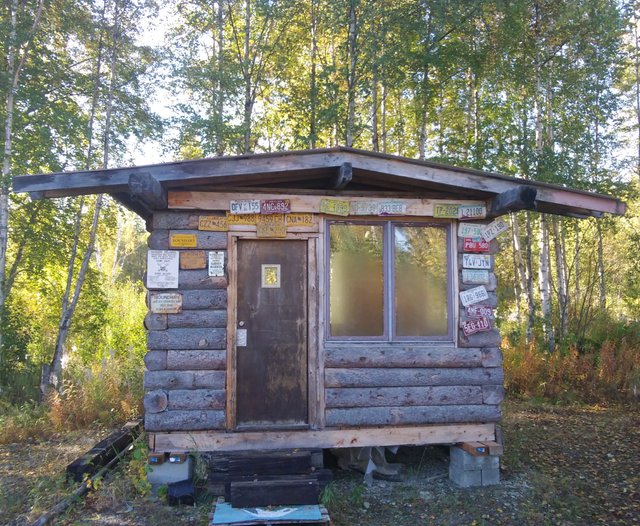 40 acres, 1.7 million square feet of space nestled in the winter wonderland of Willow, Alaska Thats where we have domiciled our micro community of the future. There are 5 dry cabins and a main building (sort of a mess hall/social building) where the kitchen and utilities that require running water exist.
The mess hall has a full commercial kitchen, commercial grade espresso machine, and vending. There is a stage attached to the front that has been used on occasion for social and art related events. All in all there are quite a bit of amenities available that have been constructed from scratch on a minimalists budget.
We currently use Dogecoin as our main crypto currency which is accepted at kitchen and general store and soon to come automotive service station. We have chosen doge due to its extremely low transaction fees (and the cute doge of course). With doge you can send someone 50 cents worth for a soda for fractions of a penny. THE REAL REASON CRYPTO CURRENCY IS HERE....
Again the doge will surprise us, the coin that was originally found as a joke from a meme back in the early invention days to then carry on to a 2 billion dollar marketcap in 2017. While the bitcoin community argues of multiple forks and BCH or BTC, centralized mining, and drama drama drama. We will continue to grow our micro community backed by the DOGE.
ADOPTION IS THE BIGGEST STEP!
If you ever find yourself in Willow, Alaska and need a place to stay for the night, we will accept the DOGE, priced based on a donation rate. Breakfast, lunch, and dinner all avail with the DOGE.
Donations are welcome to keep us moving forward and are greatly appreciated, Thank you Much WOW
dogecoin:DSFdVUm1k9YZo65179nh7ke4TkWL1jUKDq