Vencer la debilidad para llegar al éxito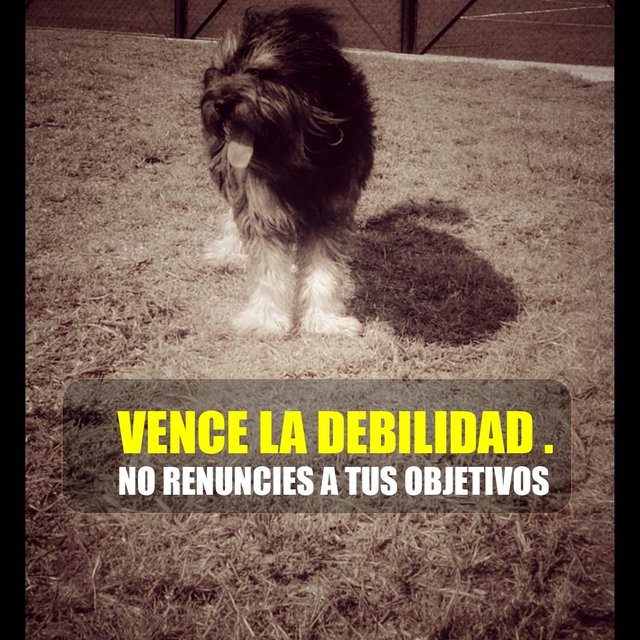 Hay momentos en la vida en que estás enfocado en tu(s) proyecto(s) y crees que renunciar sería la mejor opción para darte tranquilidad y hasta paz mental (y la sentirás en el momento) pero, renunciar no es la opción, vencer la debilidad si que lo es.
Y es que cuando se sigue adelante dejándonos llevar por lo que nos impulsa aprendemos y no paramos de explorar más y más.
Por eso, hoy creo que siguiendo nuestras pasiones venceremos la debilidad que muchas veces nos acobarda y nos detiene a renunciar por nuevas ideas que pueden transformar el mundo.
Por favor si crees en algo cambia el sistema pero no cambies la meta.
There are times in life when you are focused on your project(s) and you think quitting would be the best option to give you peace of mind and even peace of mind (and you will feel it in the moment) but, giving up is not the option, overcoming weakness if it is.
And it is that when we move on letting ourselves be carried away by what drives us we learn and we keep exploring more and more.
That is why today I believe that following our passions we will overcome the weakness that often cowers us and stops us from giving up for new ideas that can transform the world.
Please if you believe in anything, change the system but don't change the goal.