Donation Competition - Win The Lap Top And Donate It... (Prize 10 SBD + Donation) 10 Days - Day #2 The Registration Is In Progress
The aim of this competition is to extend the idea for Steemit blogging. If we give a donation in food or money, when money and food are spent, we have the same problem - a poor family. If you donate a computer and teach people to make good posts and comments, then they begin to get a regular cash flow. I believe that in the first month, every new user can make $ 500, In the beginning the most money is made on good comments. Steemit with this idea can feed many people, villages, cities and poor countries. I want to launch a human idea because more users bring higher and faster growth to Steem and SBD. I want this competition to grow, to get a global dimension. Now it's only one computer, the next time the prize can be 150-300 SBD - it depends on the support you give me.
Winner ( 38.779 SBD ) : @peterecheng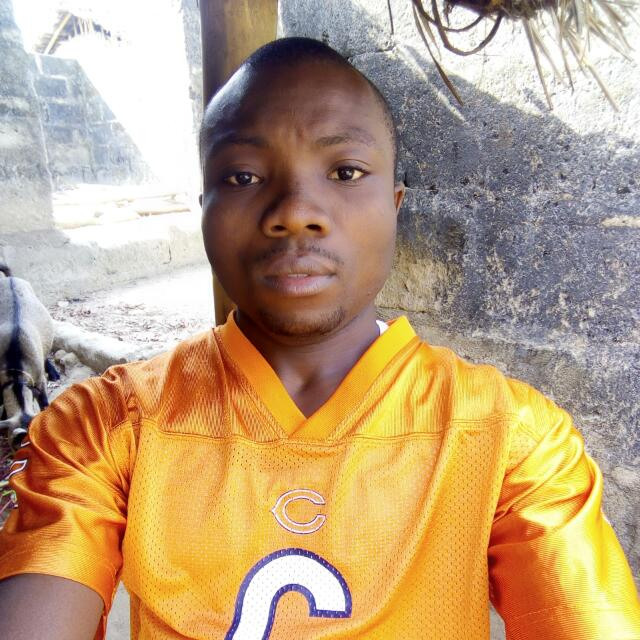 Hello sir, @dobartim, i would like to send my gratitude to you for this humanitarian services you re doing, am really proud of this great job you re doing. And the only thing i can offer you now is a prayer. God bless you sir and more power to your elbow. Above is my picture, i am a registered steemian but i really find it difficult to do the necessary things to help my development on steemit due to no access to good computer system. The phone am using presently is so bad that sometimes it could just go off and i could hardly get it on again. The reason why i should be consider is because am a student, i take full responsibility of my education, am responsible for payment of my tuition fee, and other expenses, i takes care of my accommodation, bills in the house, i feed myself. Last year, i almost could not pay my fee if not for the intervention of my brother, but now as i am writing he is late, he died of (cancer of the liver), i don't have anybody to help me, the load on my head is too much, i am so much afraid of seeing myself drop out of school for lack of money which i would not want to happen. Since i started school, life have been so difficult for me, my parent have nothing to assist me with, i have been hoping on God all the while. Just of recent, a colleague of mine told me about steemit and i was so exited, because i heard so many testimonies from people on how steemit had help them and changed their lives. I joined steemit with the hope of getting some money to take care of my necessary bills especially my school fee which is my priority for now. I look forward to hearing from you. Am Peter Echeng, from (Nigeria) am one of your followers.
Rules for applieng :
Rules for recipients of donations :
Place a photo of your family or children to whom you want to donate Lap Top at the place for comments
Make a brief description of why you need to donate Lap Top to them
The number of people you apply is unlimited
In the end - if you are selected for a donation, you should provide material proof that you used the money for that purpose.
You need to be my follower
Upvote this post
Resteem this post
Donor rules ( Everyone can donate how much he wants SBD to support this project ) :
You can donate how much SBD you want
Donations should be sent to my account
We will publicly put your name and amount of donation as a sign of gratitude to each post that will be posted
Rules for winning the prize :
The competition lasts for 10 days
Only judges can vote : @dobartim ( From now I am the only judge of this competition, and I chose winners )
Thanks to donors : @dobartim 10 SBD,
Day #1
https://steemit.com/donation/@dobartim/7j5zaq-donation-competition-win-the-lap-top-and-donate-it-prize-10-sbd-donation-10-days-day-1-the-registration-is-in-progress
---
Believe in yourself @dobartim