Donation Competition - Win The Lap Top And Donate It... (Prize 10 SBD + Donation) 10 Days - Day #2
The aim of this competition is to extend the idea for Steemit blogging. If we give a donation of food or money, when money and food are spent, we have the same problem - a poor family. If you donate a computer and teach people to make good posts and comments, then they begin to get a regular cash flow. I believe that in the first month, every new user can make $ 500, In the beginning, the most money is made on good comments. Steemit with this idea can feed many people, villages, cities and poor countries. I want to launch a human idea because more users bring higher and faster growth to Steem and SBD. I want this competition to grow, to get a global dimension. Now it's only one computer, the next time the prize can be 150-300 SBD - it depends on the support you give me.
The winner of the last competition :
@ennyta
On this occasion, I participate in his donation project of a laptop with the intention that my voice is heard and so I can provide the opportunity to that person to direct his life and take advantage of Steemit as an opportunity to make money. In addition, my intention is that this good project is known by others to continue helping and contributing our bit.
The person I want to nominate for this donation is my brother, his name is Enio and he is 19 years old, he is my only brother and the youngest. My brother, like many other young people in my country (We're from Venezuela by the way), has in mind the idea of leaving his country in search of opportunities elsewhere to get money. But the truth is that imagining my brother leaving our home breaks our hearts to both my parents and me. I would like him to see Steemit as an opportunity to make money, as a business, as I have been learning in SteemSchool and put into practice his motto "we win together", but he does not have a computer of his own and it is difficult for him to be active on the platform as much as he would like and could take advantage of it. He created his Steemit account and started very enthusiastic with the idea of ​​Steemit as a source of income with his user @eniogabriel12, but quickly his spirits declined as he did not have a PC, most of the time the PC in the house is busy for my dad.
I trust that if my brother has a laptop in his possession and gets money through this wonderful platform, he will be able to stay with us as the family we are, supporting us all together.
Thank you for such a great project, that good intentions continue Mr. @dobartim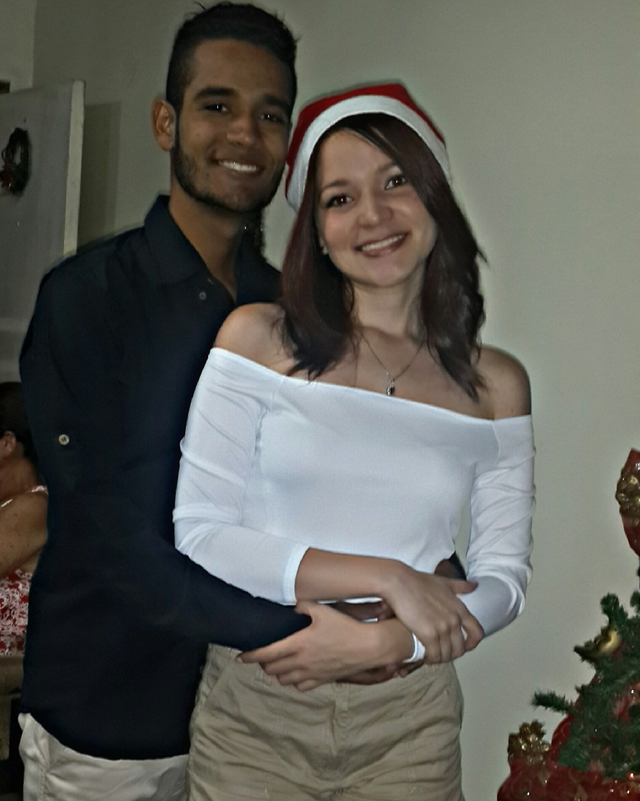 Rules for applying :
Rules for recipients of donations :
Place a photo of your family or children to whom you want to donate Lap Top at the place for comments
Make a brief description of why you need to donate Lap Top to them
The number of people you apply is unlimited
In the end - if you are selected for a donation, you should provide material proof that you used the money for that purpose.
You need to be my follower
Upvote this post
Resteem this post
Be active on Steem Schools channel https://discord.gg/9Yb3AMR
Be part of Steemit School Discord Channel: https://discord.gg/9Yb3AMR ( Awards are granted live on a discord channel after 10 days, we win together) .
Donor rules ( Everyone can donate how much he wants SBD to support this project ) :
You can donate how much SBD you want
Donations should be sent to my account
We will publicly put your name and amount of donation as a sign of gratitude to each post that will be posted
Rules for winning the prize :
The competition lasts for 10 days
Be active on our Steem Schools Discord Channel: https://discord.gg/9Yb3AMR
Only judges can vote: @dobartim ( From now I am the only judge of this competition, and I chose winners on discord channel )
Thanks to donors: @dobartim 10 SBD,
Day #1
https://steemit.com/donation/@dobartim/6tavyr-donation-competition-win-the-lap-top-and-donate-it-prize-10-sbd-donation-10-days-day-1

---
We win together - Be part of Steem Schools : https://discord.gg/q9VEn5n
See you at the top @dobartimTFcSlxRMO84qR19kc/