GIVEAWAY MiniQuiz: Win Steem, SBI and Steemmonsters Cards + Steem Bounty
GIVEAWAY MiniQuiz: Win Steem, SBI and Steemmonsters Cards + Steem Bounty
---
Hello everyone,
Welcome to my giveaway post.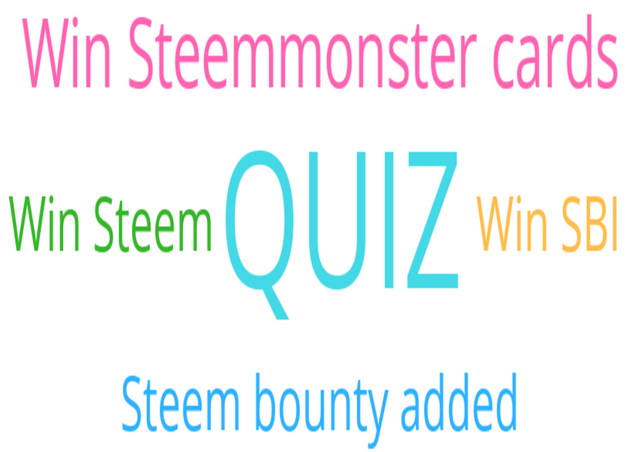 Introduction
I rarely do giveaways and this one was influence by @leeuw, my very good friend. @leeuw had promised to sponsor a maximum of ten (10) quizzes with 1.5SBD each (1SBD for author and 0.5SBD for reward pool) but he ended up extending his support to twelve (12) quizzes.
Check the announcement post here
Furthermore, everyone can participate in these quizzes. You stand a chance of winning 6SBD (12x0.5) if you have to win all the quizzes hahaha. Now, converting it to Steem gives about 16 Steem wooow! this is insane! hahaha. Check out all the twelve (12) entries in this post.
To the Giveaway
For this giveaway, maybe work out the mathematics below and vote on your answer or just any answer of (G - L) at dpoll.
G = H ÷ 2
J = K ÷ 5
K = 10L
H = J + 120
G - L = ?
Hint
The correct is among those provided. So, if you have an answer that is not stated below, you are definitely WRONG!
About dpoll
Founded by @emrebeyler dPoll is a decentralized application on the Steem blockchain where one can give an opinion on a subject matter by voting on a poll and/or get opinions on a subject matter by creating a poll. To get started, visit https://dpoll.xyz/
To learn more about this project, check out its introductory post
How to Enter
Head over to dpoll by clicking on the link at the end of this post. You may need to login on steemconnect.

Simply vote on your answer and it will appear as a comment on this post.
RULES
Your vote should be on the poll, that is all!. Upvotes, resteem and follow are not require to enter this giveaway. Also, prove of your answer is NOT necessary.
Winners Selection and Rewards
The first to vote on the correct/accepted answer will be the winner and he/she will receive 0.5Steem and 1SBI share.

The second and third persons to vote on the correct answer/accepted will each receive 1SBI shares.

The fourth and fifth persons to vote on the correct answer/accepted will each receive 1 rare Steemmonster card. You will need register at steem monster website to collect this reward. Register here if you have not done so yet.

Everyone that participates in this giveaway will benefit from 1.5 Steem bounty placed on this post.

The winners will be announced and rewards will also be distributed once this post payouts in 7 days.
Definitions
SBI
By SBI, I mean Steem Basic Income with account name @steembasicincome and if you do not know about it, check out the complete overview here
Steem Bounty
Steem Bounty is a platform built on top of the Steem Blockchain that rewards the community members with additional rewards, besides what Steem has to offer by default. Check out their user guide
Steem Monster
Developed by @yabapmatt and co, Steem Monsters is a collectible card game where cards ownership and game results are all published and verifiable on the Steem blockchain. Moreover, these cards can be traded for Steem through the Steem monster market available here
So, that is it!. It is win win for every participant.
Good luck everyone
My Affiliate Area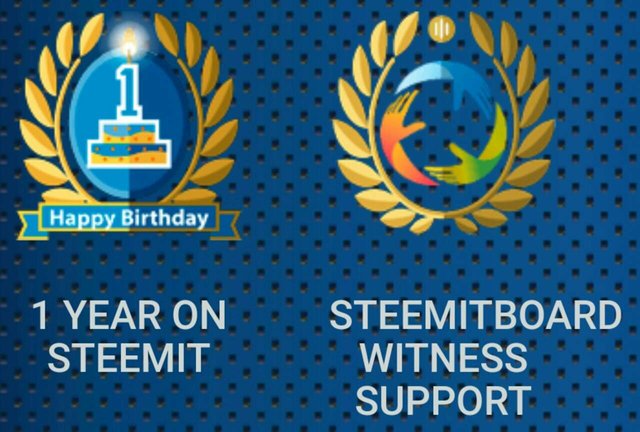 @akomoajong 29/11/2018
---
---
---
---
---
---
---
Answer the question at dpoll.xyz.
Poll link: