USMC Raids CIA HQ In Langley? Is This Verification?
Those following QAnon know that on several occasions he has mentioned the important role that the USMC will play in the liberation of humanity as well as their special relationship with the President.
A few days ago I read in a Stillness in The Storm, post who sited Ben Fulford as the original source, that on November 18 the USMC conducted a raid on CIA HQ in Langley VA-. Apparently lots of evidence/computers were seized which gave the Marines the locations of 400 heroin production facilities in Afghanistan- it the stated that the military intended on bombing these facilities........ http://www.stillnessinthestorm.com/2017/11/rumor-mass-arrest-update-cia.html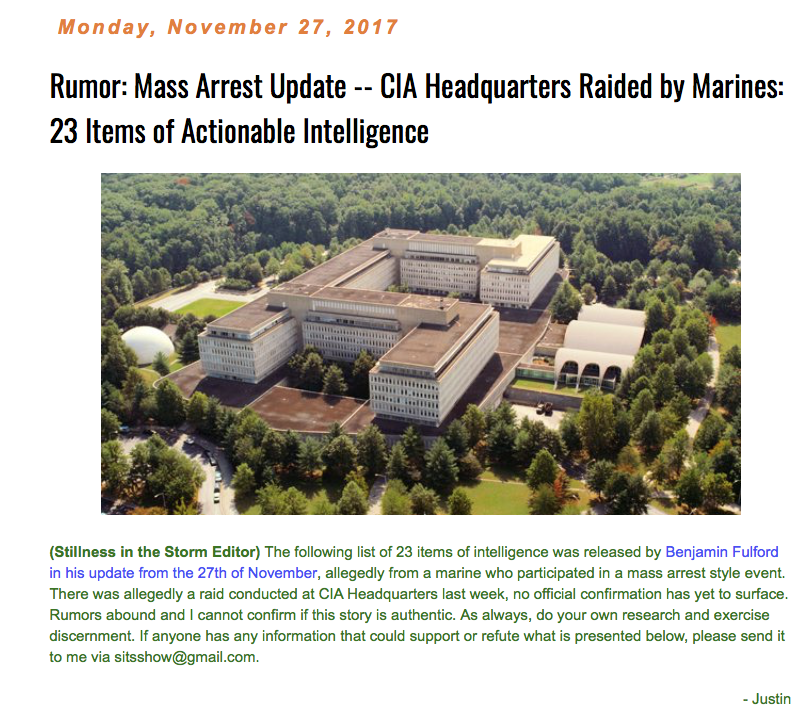 Si then this morning I read this article in the Daily Caller- looks as if the bombing has begun- the forces of good are destroying the CIA's number one cash cow............ http://dailycaller.com/2017/11/28/obama-rules-of-engagement-didnt-allow-strikes-on-taliban-drug-factories-top-general-says/?utm_campaign=atdailycaller&utm_source=Twitter&utm_medium=Social
And then this tweet.......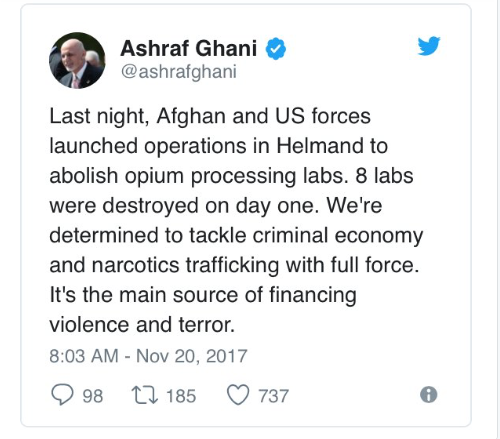 Evidence like this along with the 4300 sealed federal indictments, along with a very strong positive intuitive sense leads me to believe that the draining of the swamp and the liberation of humanity is well under way!
Get your seat belts on folks and enjoy the ride! The reign of the Luciferian pedophiles has finally come to an end!