Dr. Strange Drawing Process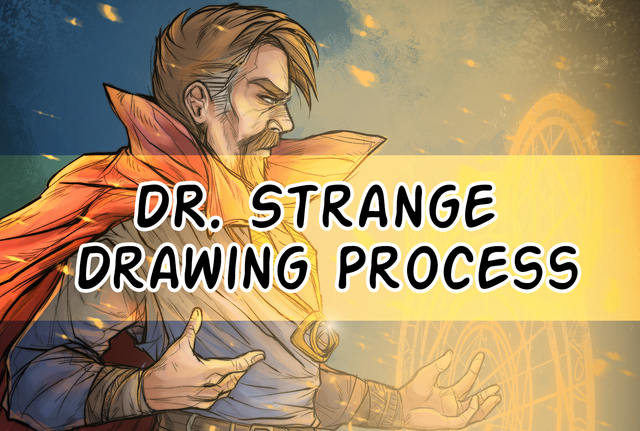 Hey people! Today I'm posting the process of a drawing I did of Dr. Strange :) It's a new style of painting, different from what I'm used to do, hope you like it!
Step 1: Quick sketch, just to mark the lines...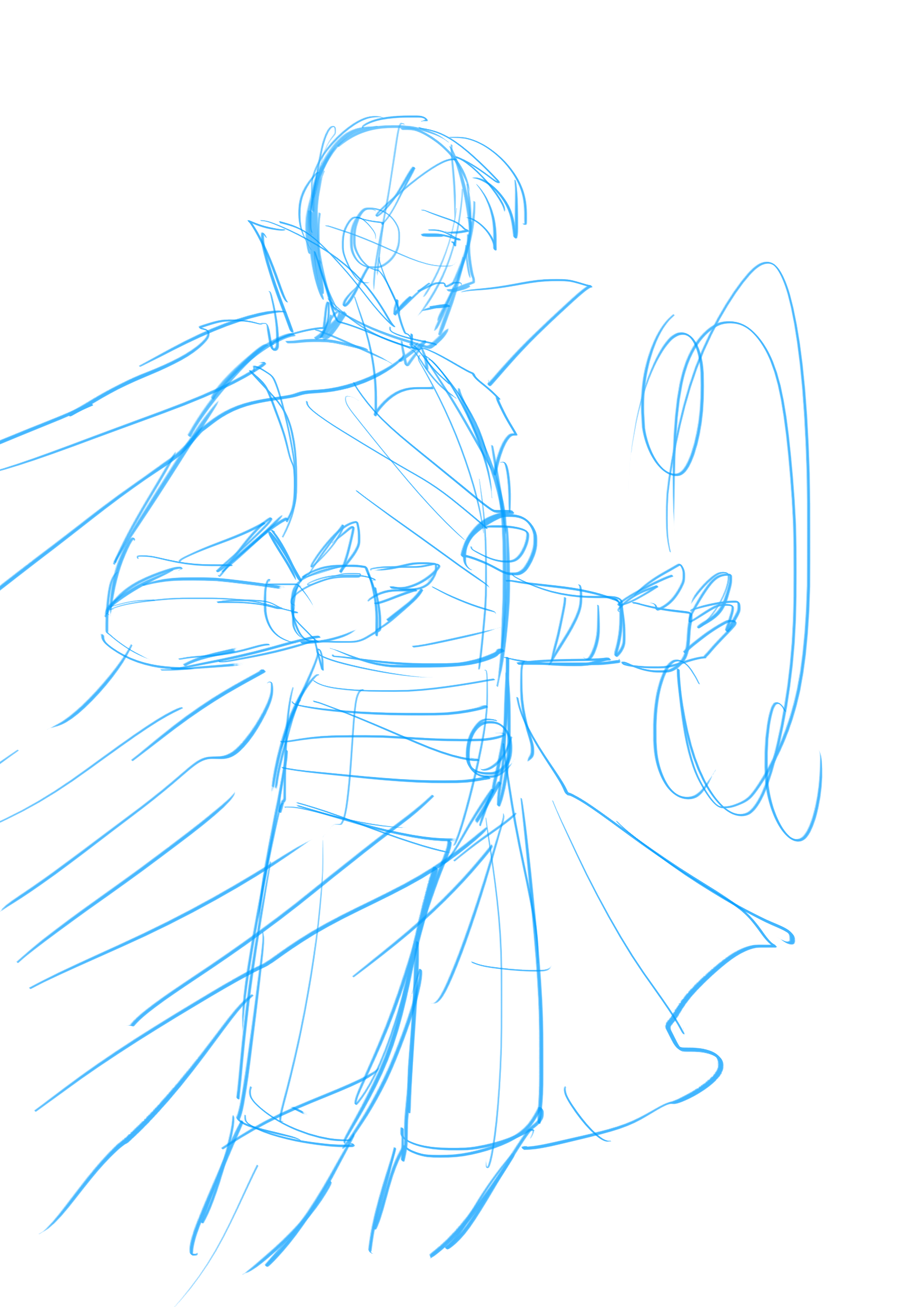 Step 2: Now improving the quick sketch, adding some more details...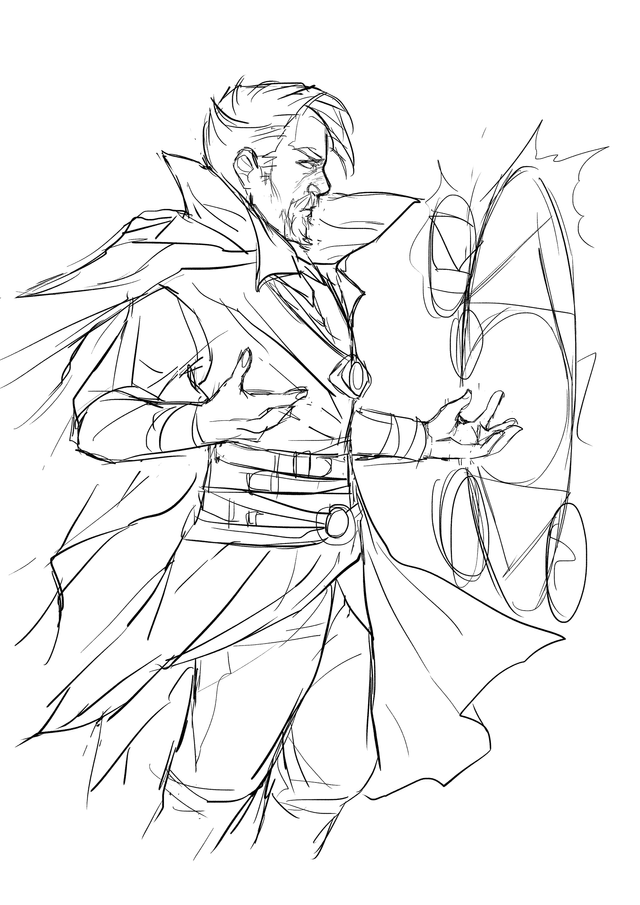 Step 3: And final lineart is ready!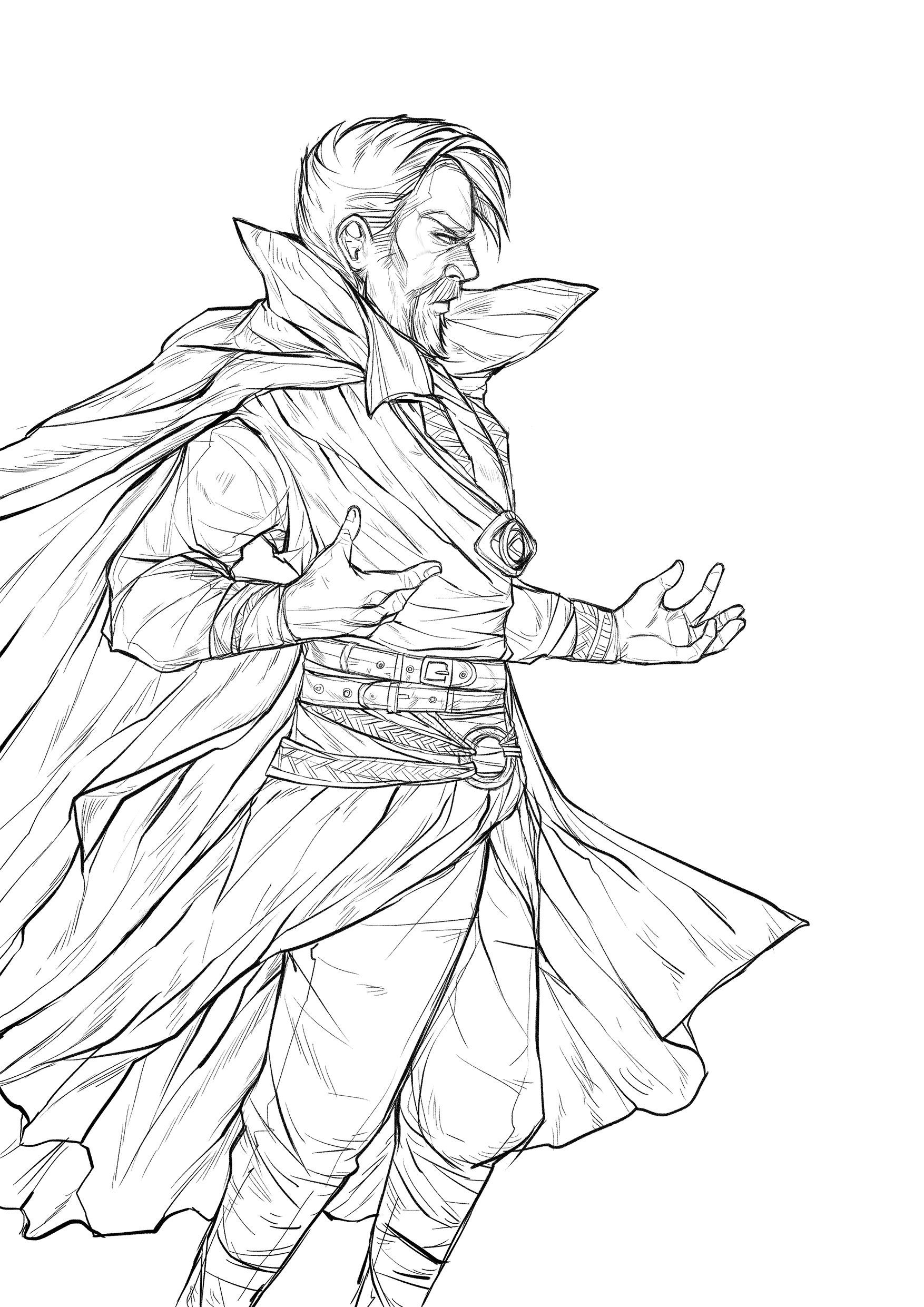 Step 4: Adding the flat colors here....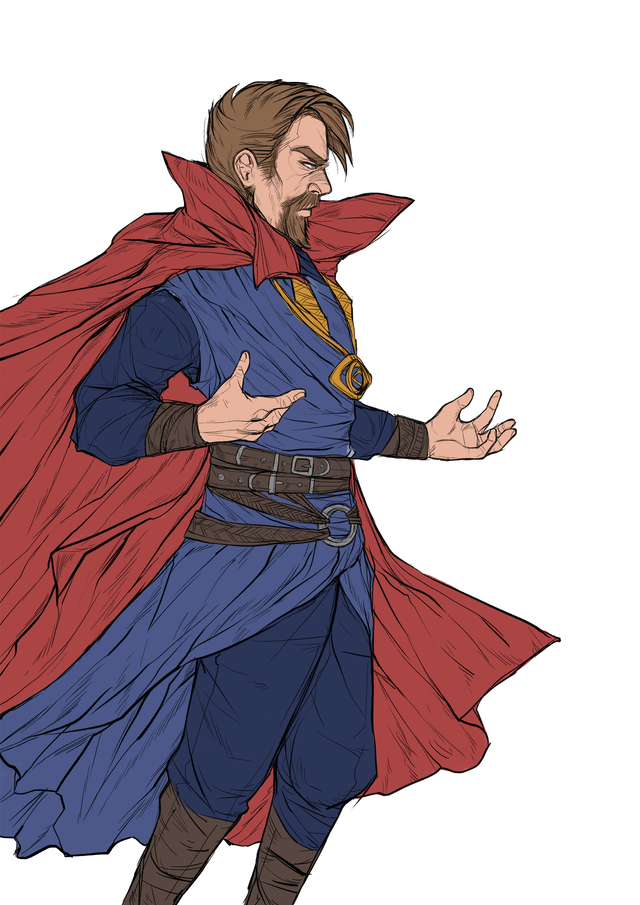 Step 5: And then a little shadings...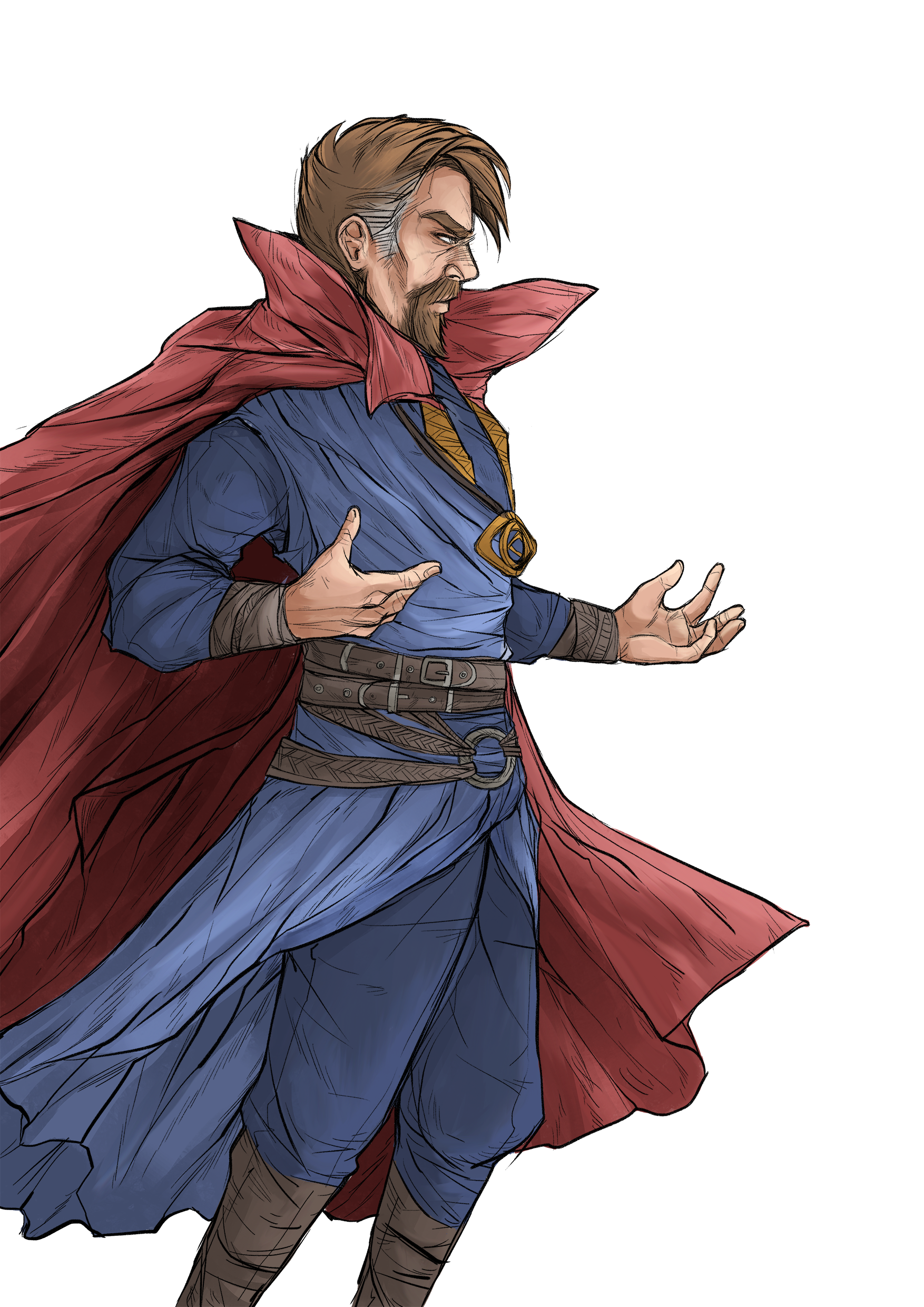 Step 6: Put a background here!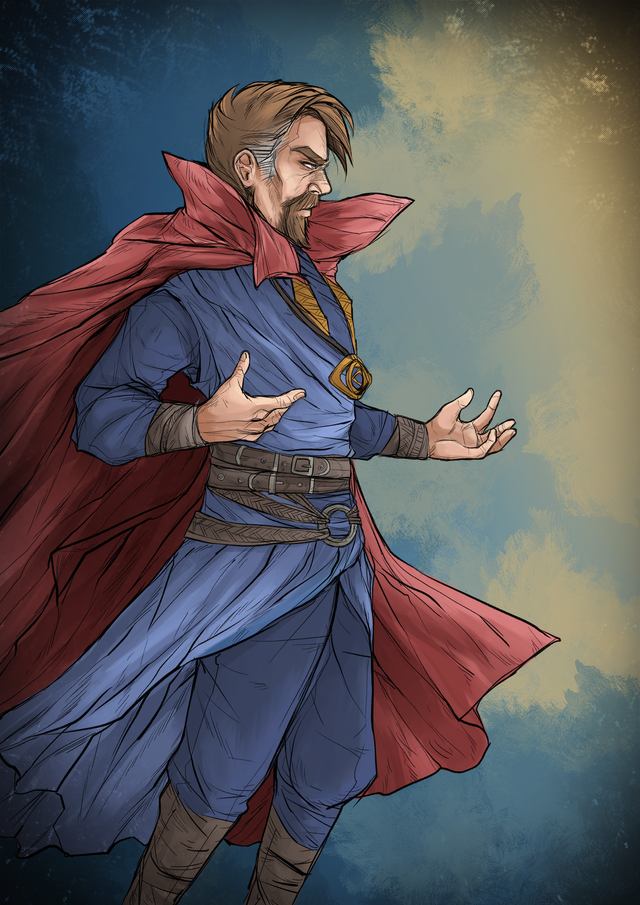 Step 7: Make some yellow lightnings...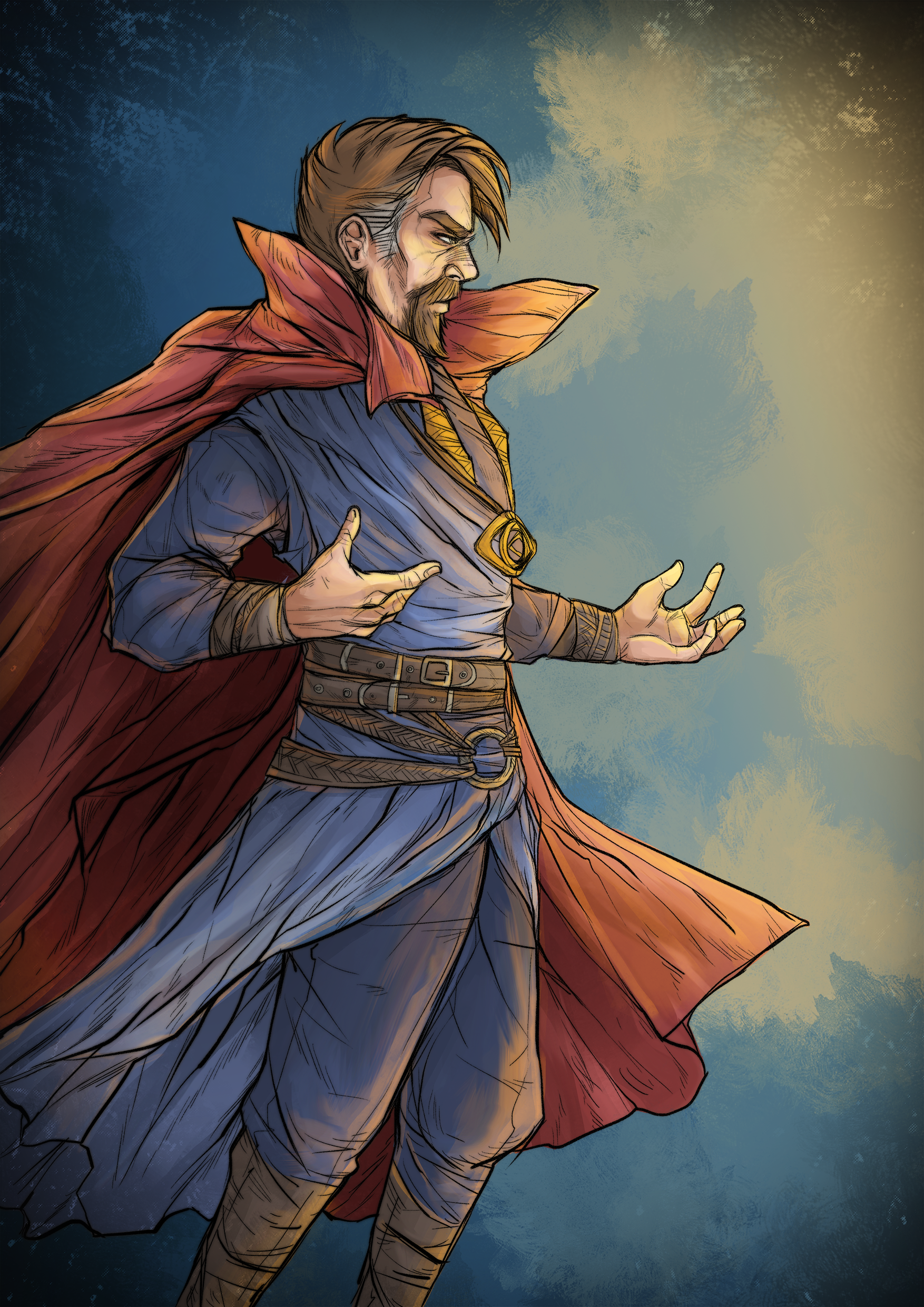 Step 8: Conjure a small magic here, and it's done! :D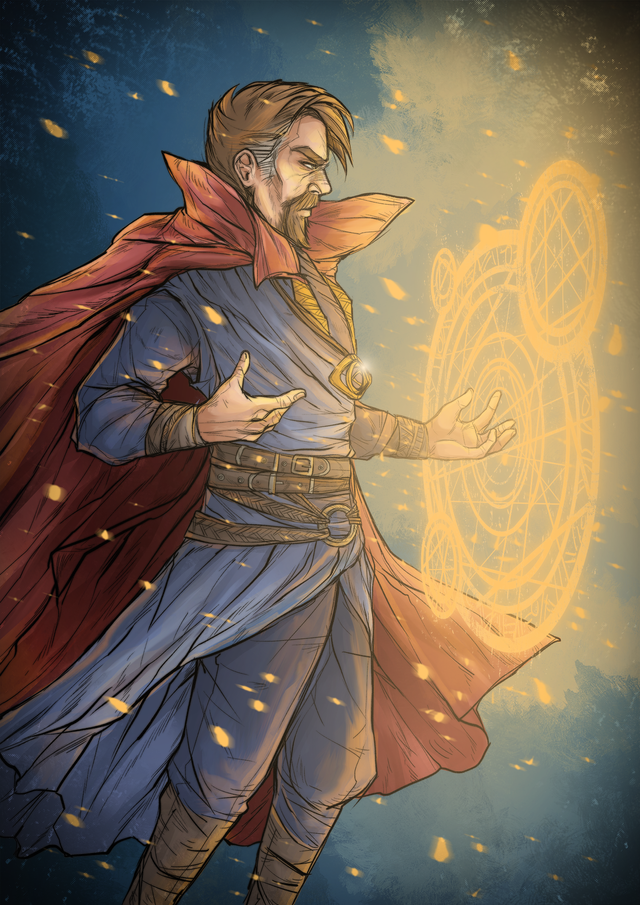 Hope it helped you, a little gif here: