Pattern Art - パターンアート
Cat fishing for dinner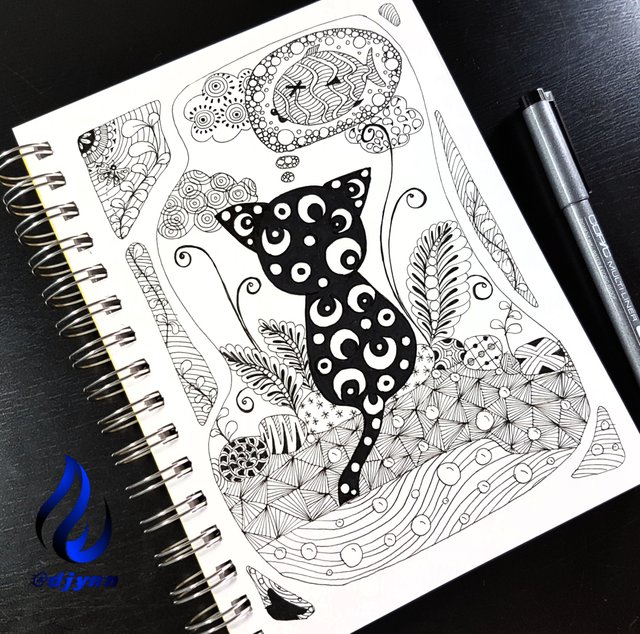 釣りをする猫
☆☆☆
I saw a cat putting his tail in the fish tank on youtube a long time ago.
I'm not sure if the cat was actually trying to fish the gold fish but that gave me an idea to draw this with patters.
Here is a rough sketch.
前にyoutubeで、しっぽを水槽に入れている猫を見たことがありました。

実際にその猫が金魚を釣ろうとしていたかどうか分かりませんが

その動画のことをふと思い出したので、パターンで描くことにしました。

最近、下書きだけはさくさく出来上がります。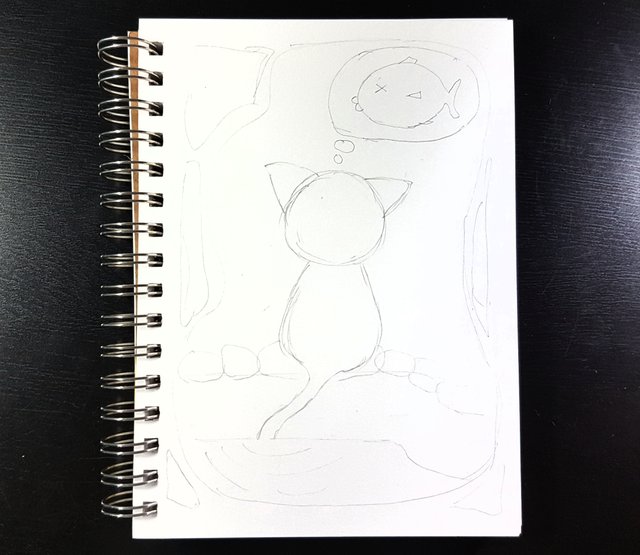 Line art.
あ、線画もだ。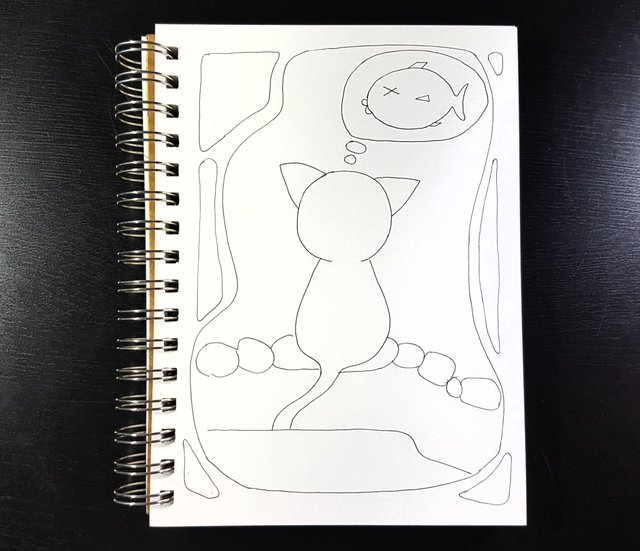 I thought about trying some new patterns but maybe next time...
I don't know why but my hand get a cramp when I draw patterns.
新しいパターンをと思いましたが、今日はスルー。

パターンを描くと何故か手がつります ><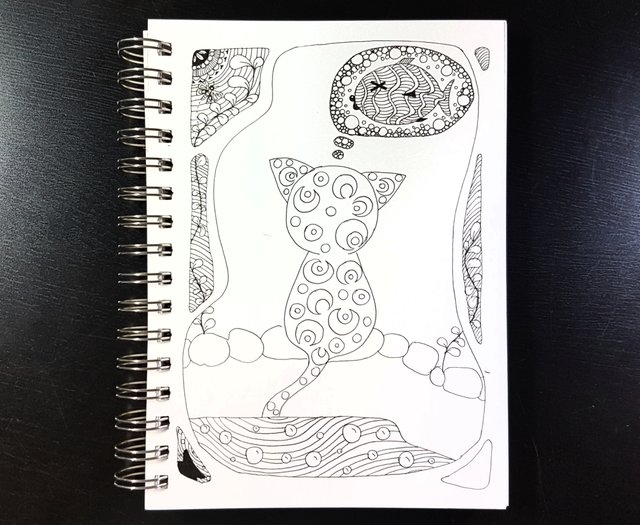 He is not a cat from Sailor Moon...haha
セーラームーンの猫ではありませんw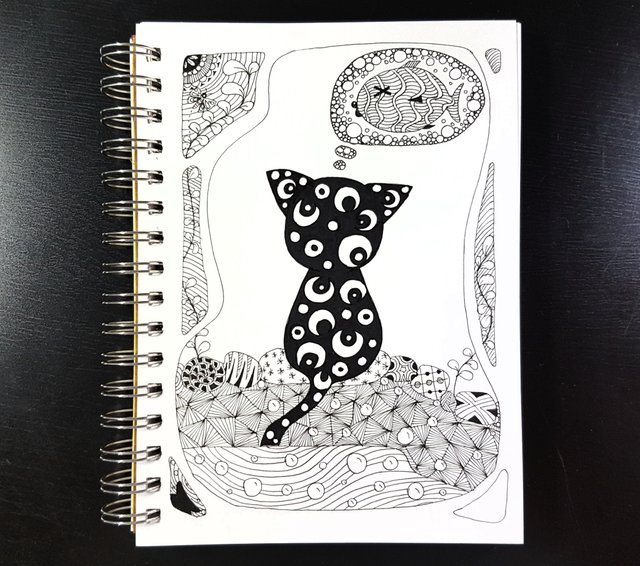 Finished!
出来ました!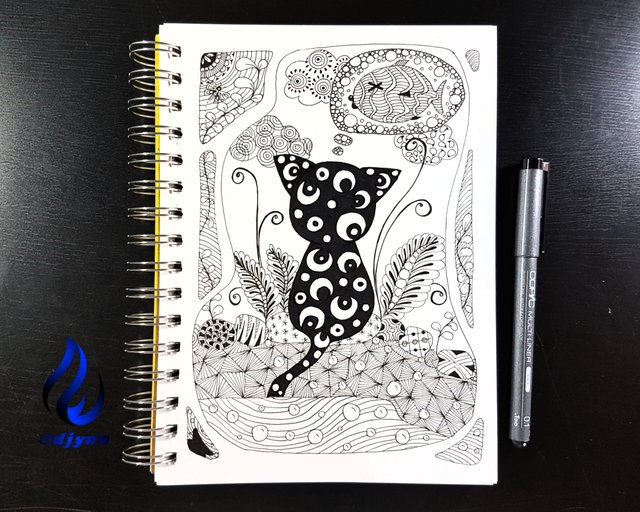 ☆☆☆
Thanks for visiting!
いつもありがとうございます!