Drawing Eyes and Feathers with Colored pencils
Hi steemians! these are tep by step pictures of my drawing! Here are the work in progress pictures of my Owl drawing! His name is Zeus, a rescued screech owl.
He is blind but what a miracle in his eyes! the galaxy in his eyes.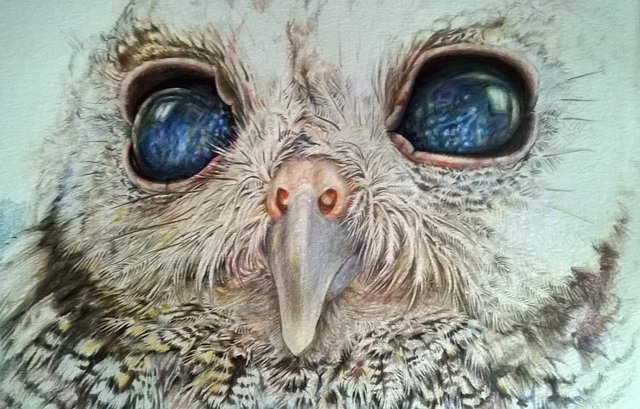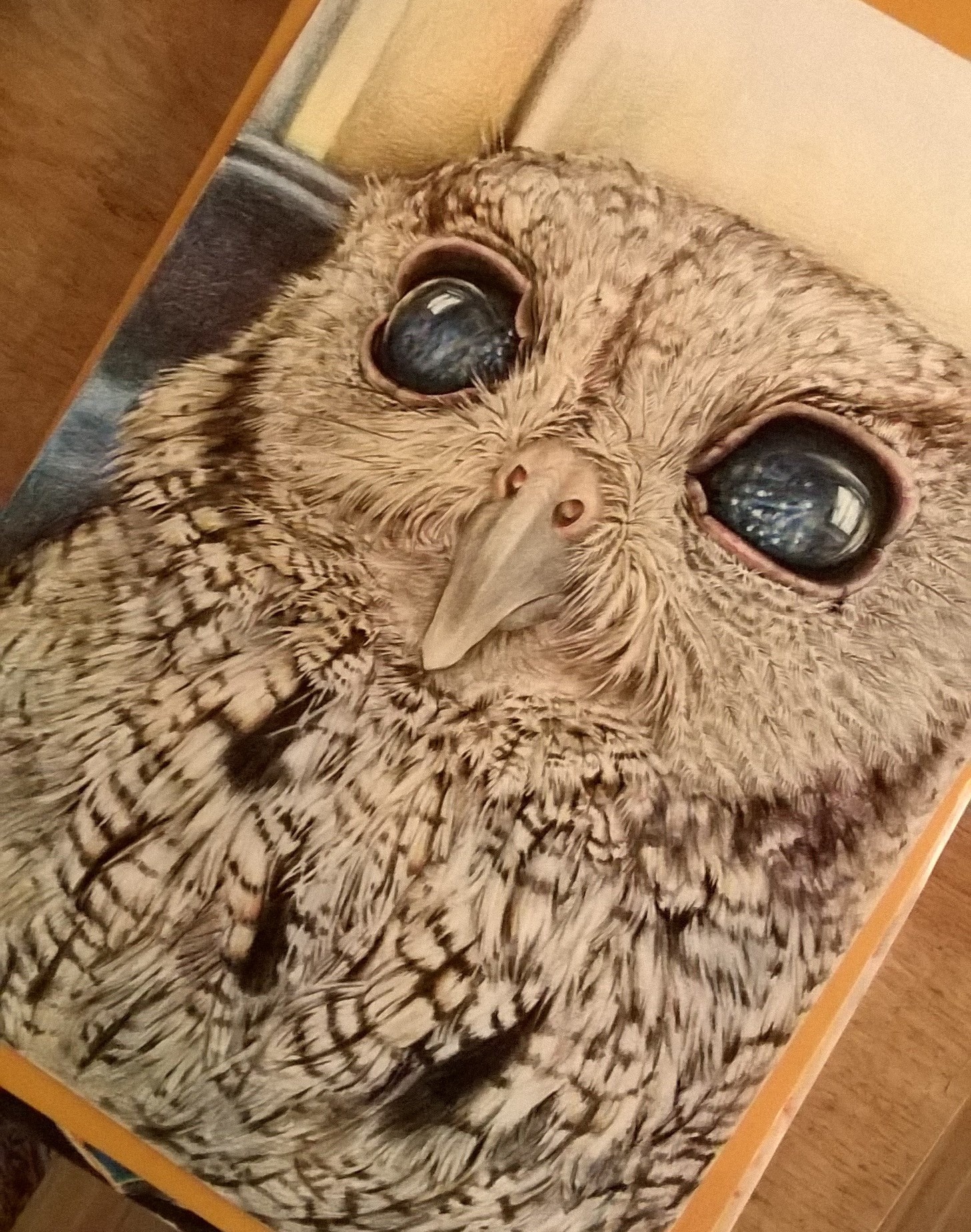 Heres how I started, with the eyes. A sketch and filling the eyes with pastel purple and light blue and blue green and leaving out white circles for the stars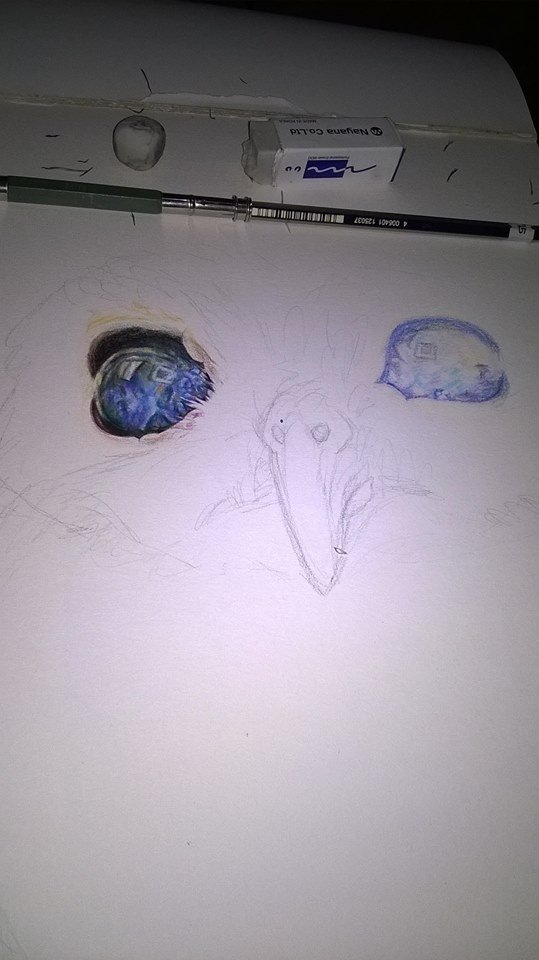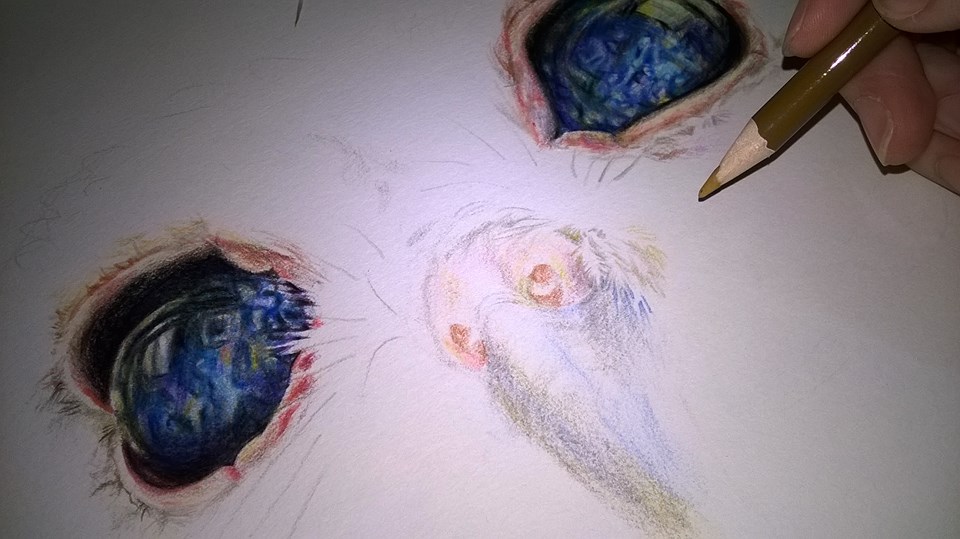 after layering the eyes, I draw the beak. and use light blue, gray and pink yellow and green as well, theyre essential to make a drawing realistic.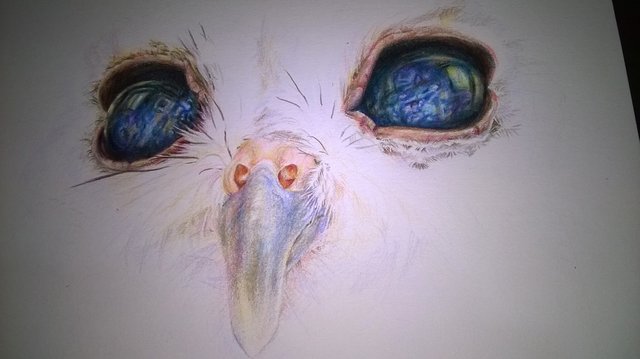 Then I draw the feathers around the eyes and the beak, The paper is light so I draw the dark shades first and leave out the white parts.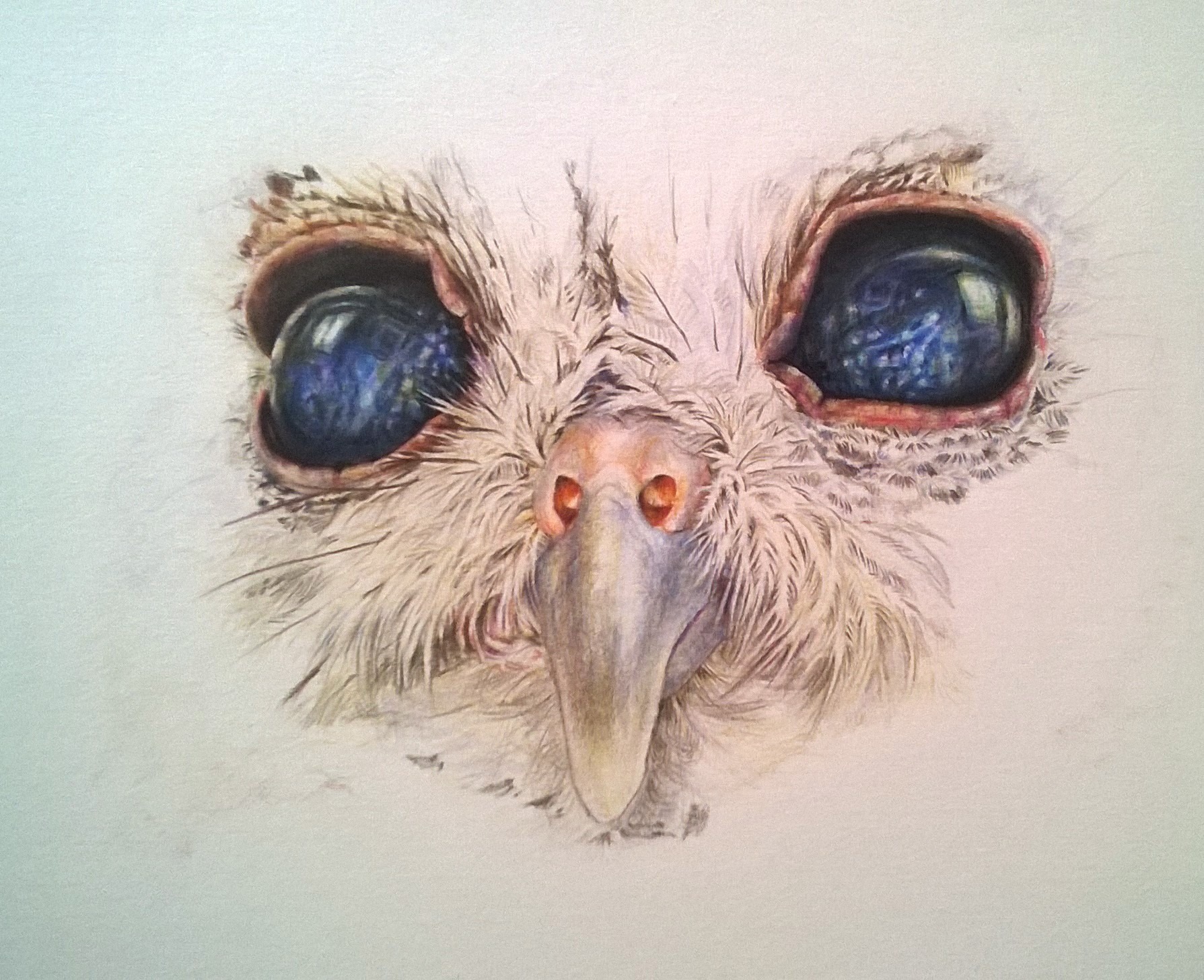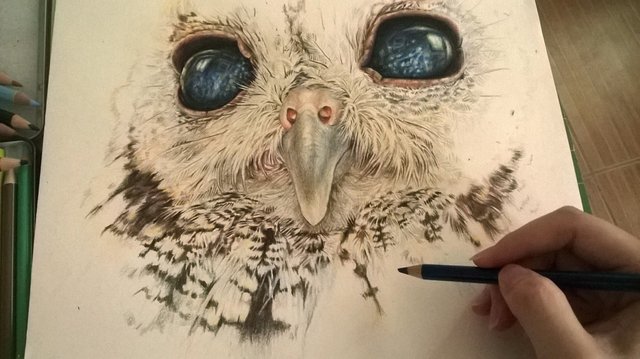 I work my way down by shading a layer of brown and green and a little blue and purple for the feathers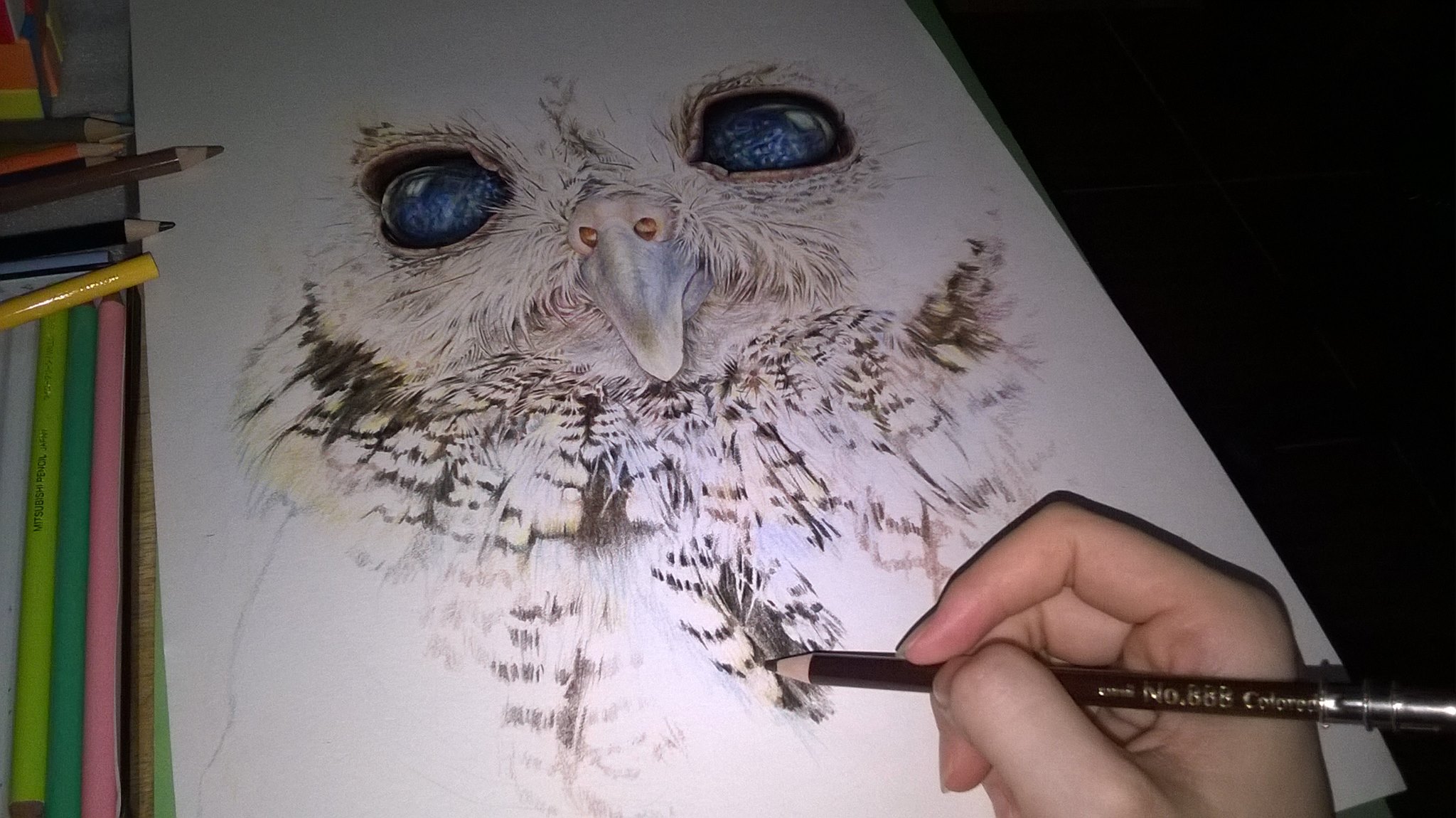 Black is always last to shade. although a layer of blue brown or violet green creats a darker shade than just using black!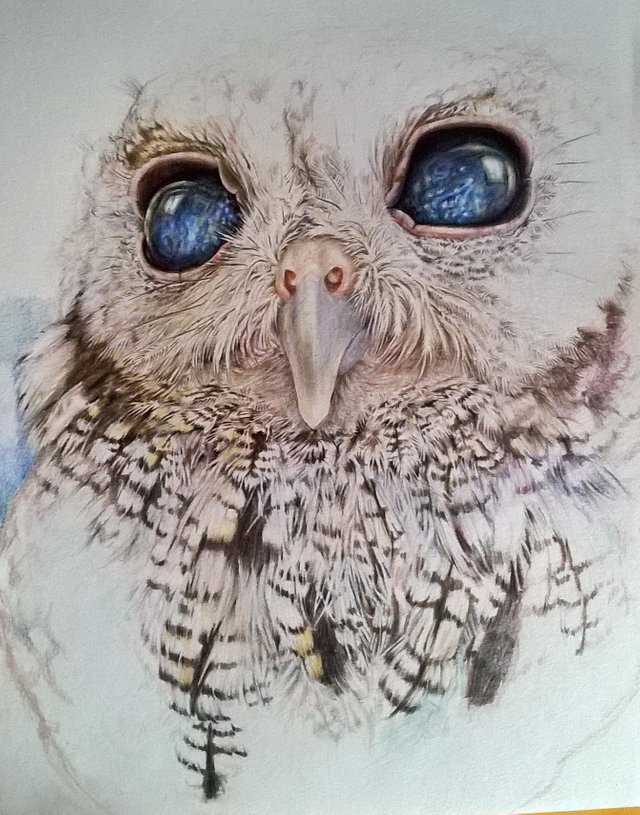 theres a layer of color on the background!
I finish all the other feathers and background. using green and brown and orange shades around the white areas to make it look real.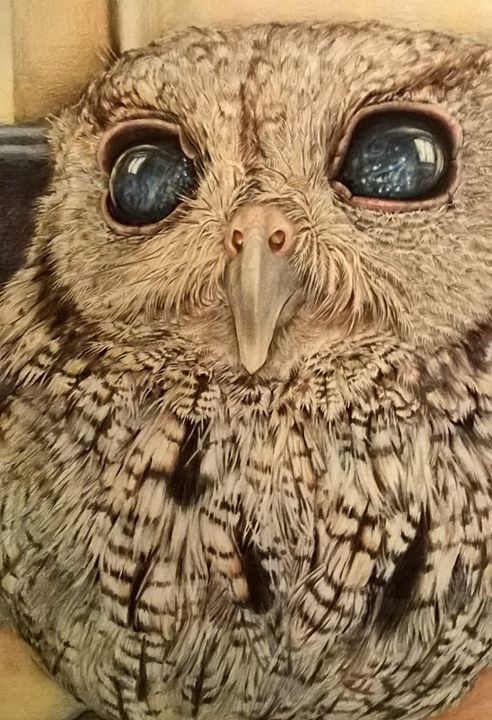 The effect of the camera though has a yellowish hue to this shot.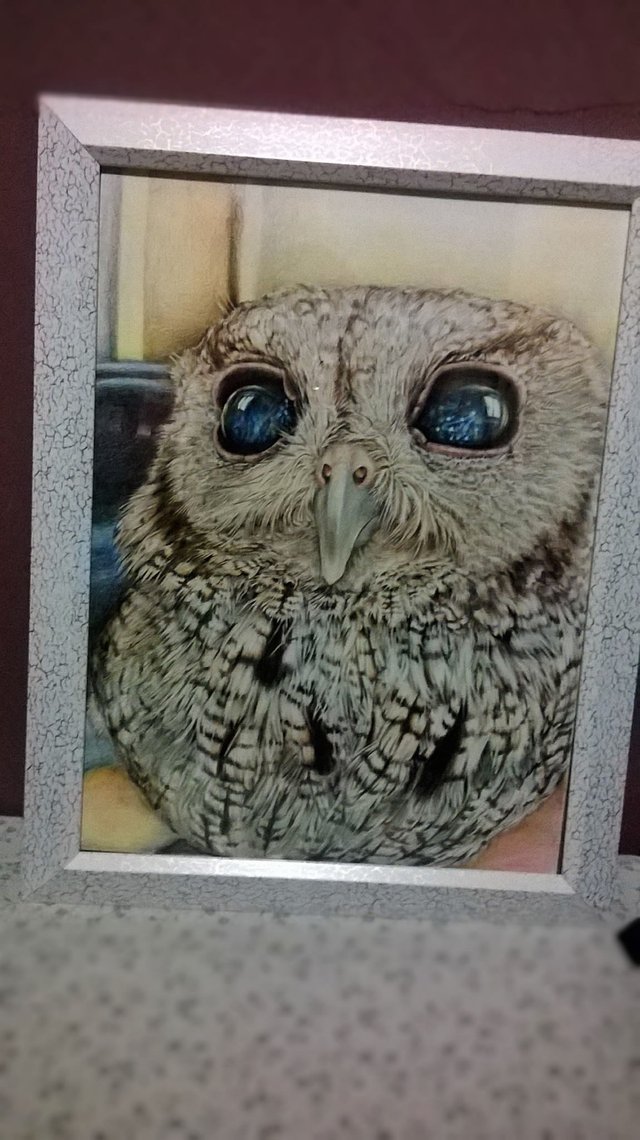 I had it framed but I just put it away. I dont know where to hang this at the moment.
I hope you enjoyed and learned something.
Check out my other art :D thank you :D