Drawing a Lexus IS300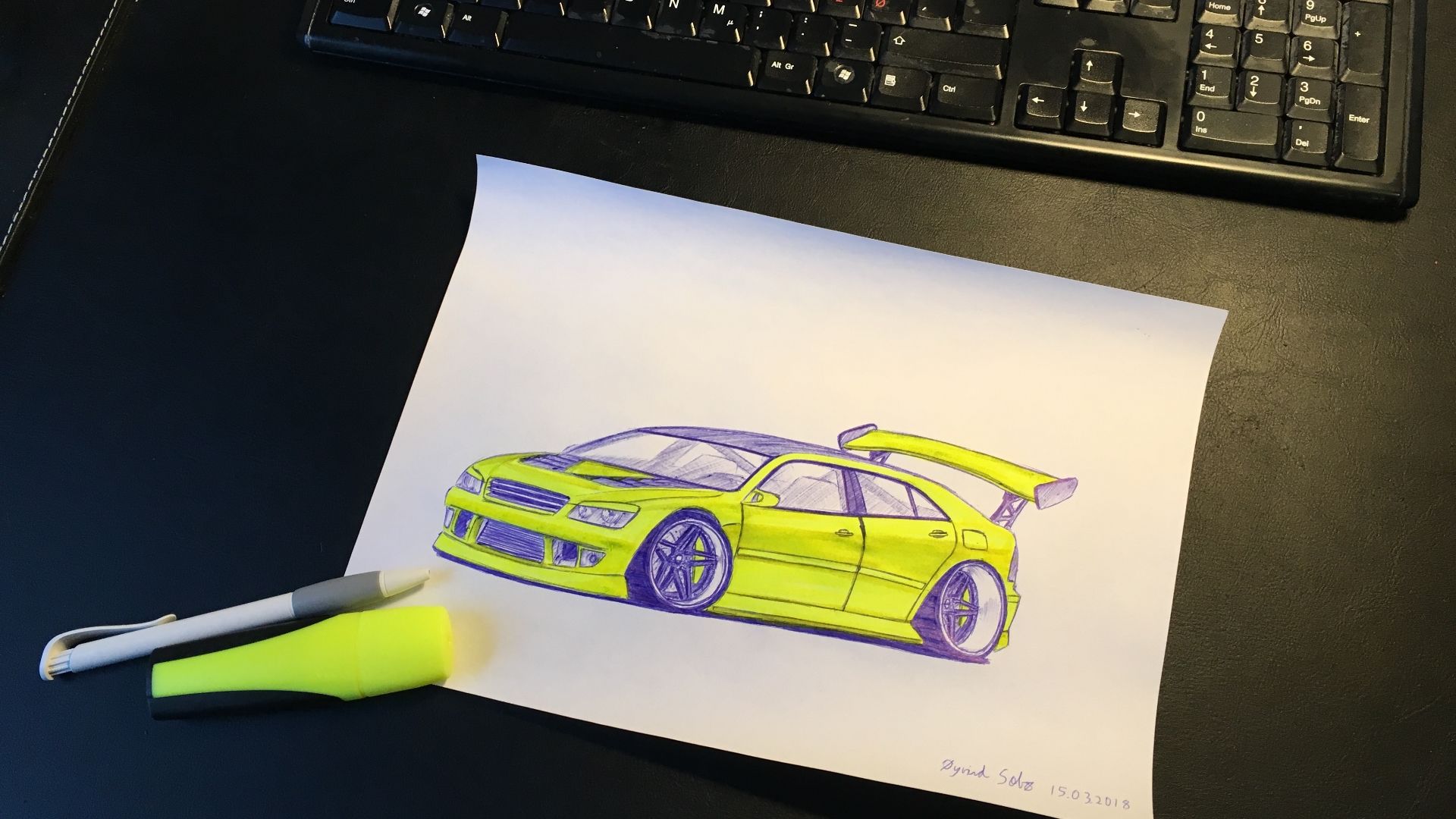 It's been two weeks since my previous drawing post, so I figured it was time for a new one. As usual, I utilized nothing but a ballpoint pen and a yellow highlighter.
Let's draw a Lexus IS300
While most of the cars I draw retain their stock body lines, I decided to let this one be more drift car-inspired. As with most of my other drawings, I didn't limit myself to realistic proportions, so the final product obviously has some exaggerated dimensions.




If you've been reading my previous drawing posts, you're probably familiar with my drawing techniue by now. Defining the lower lines of the car in the beginning makes it so much easier to obtain somewhat correct proportions and perspective later on.




I always find the wheels to be the most difficult part to draw, especially if they feature a five-spoke design. While they didn't turn out perfect, they didn't turn out too bad either.




After the main features of the car were drawn, it was time for coloring. I started by filling the dark details with the ballpoint pen and then applied some yellow highlighter to the rest.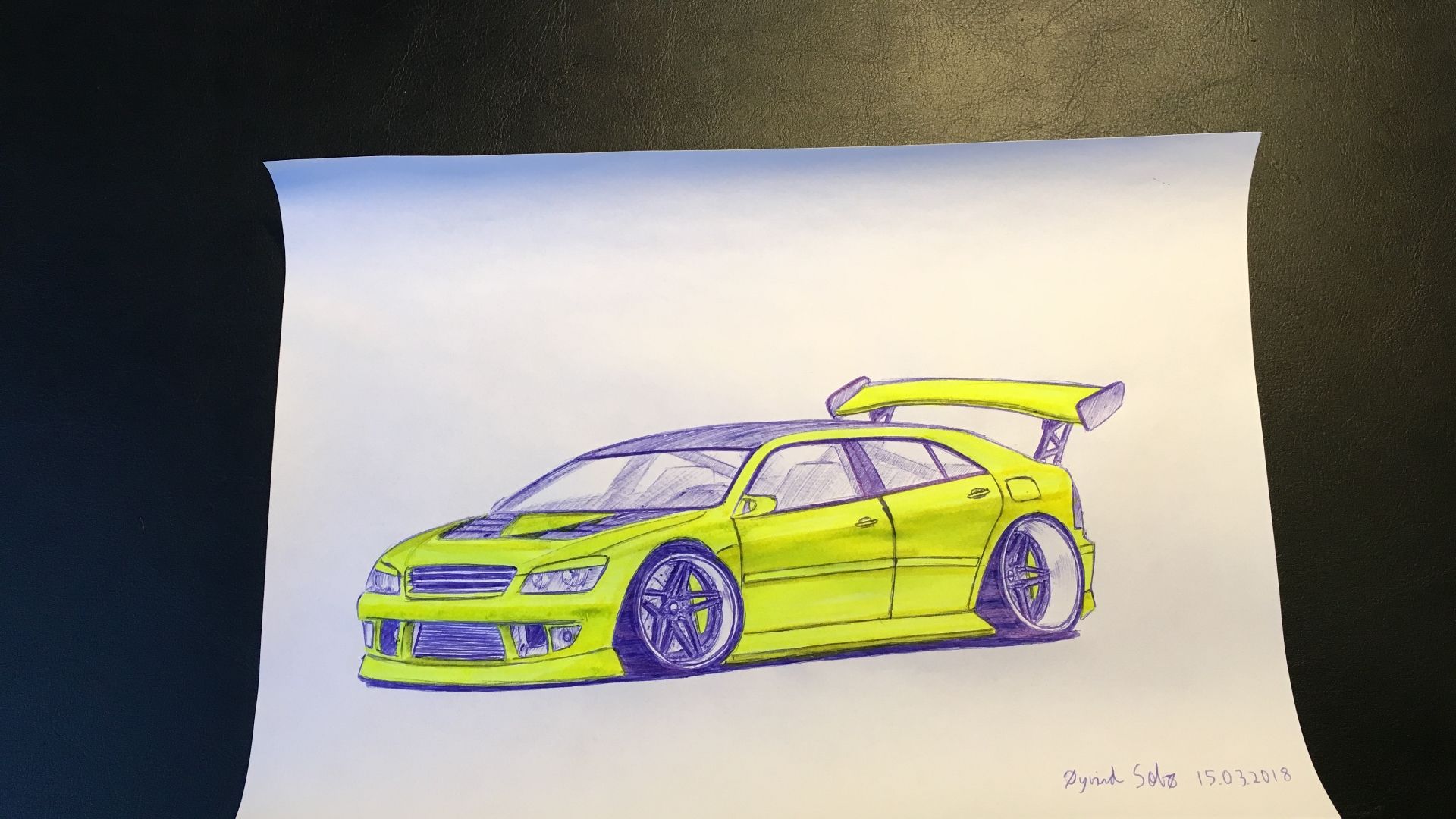 I decided to keep reflections and shadows to a minimum, as the car has a pretty plain shape with few details which can be easily accentuated.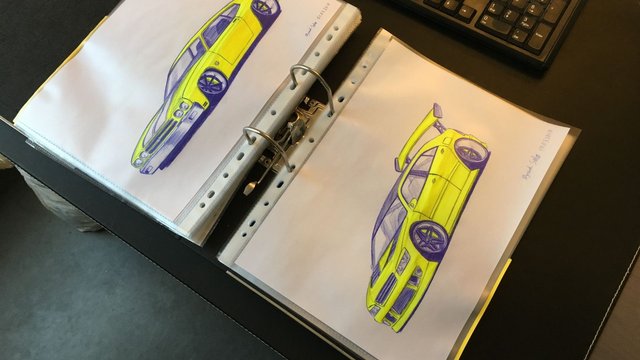 Make sure to leave an upvote or an amusing comment to help contribute to the growth of the car/drawing community on Steemit. Also, feel free to post a car drawing of your own in the comments section for an upvote:D