Fontaine (exquisite corpse collaboration)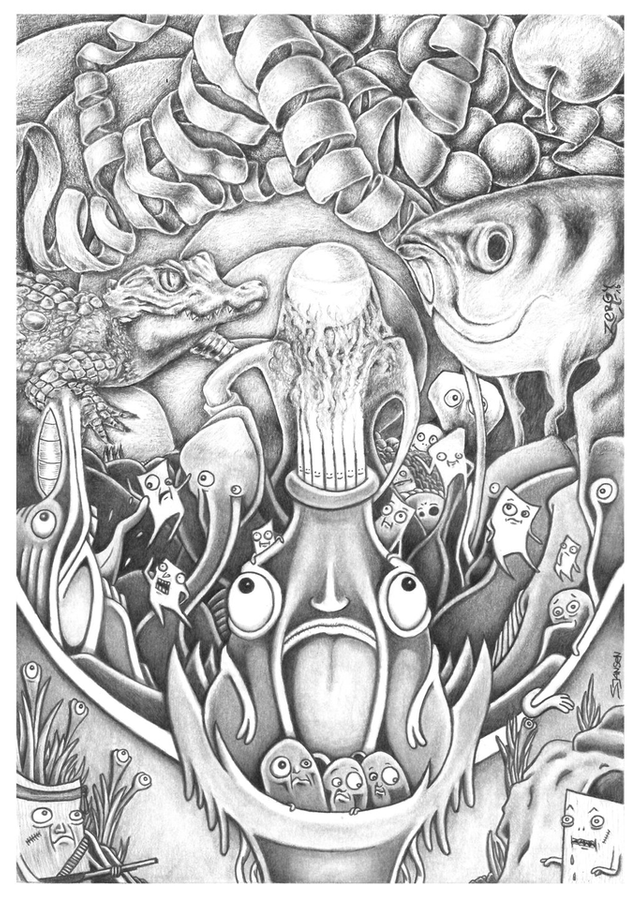 Fontaine (2016)
This is a Exquisite Corpse collaboration I did with Florian Walde from Germany. I started the bottom half covered it with only a small strip to see and he finished the top half.
Also did another EC collaboration with Florian where he started and I finished the other part. I will post that result very soon in a new post :)
Hope you like the result?
other posts about Exquisite Corpses:
https://busy.org/@sanderjansenart/circumstances-under-control
https://busy.org/@sanderjansenart/exquisite-corpse-collaboration-with-rinat-angel
https://busy.org/@sanderjansenart/open-house-frunzy