Sunday art
I've been planning to draw this since the summer and I finally got the motivation for it this sunday.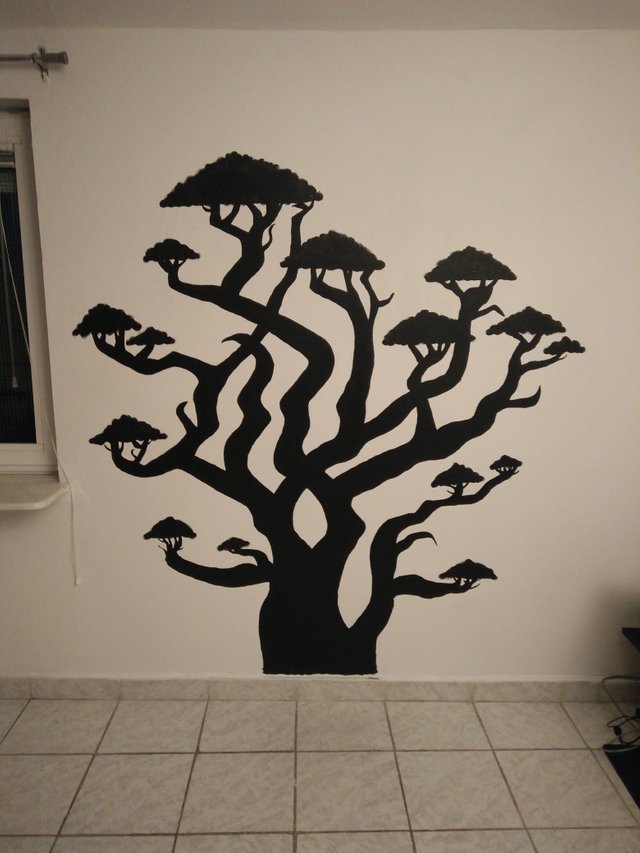 Here is my work step by step. Actually everything started 2 weeks ago when I first draw it with pencil. And this sunday I bought paint and I decided to finish it.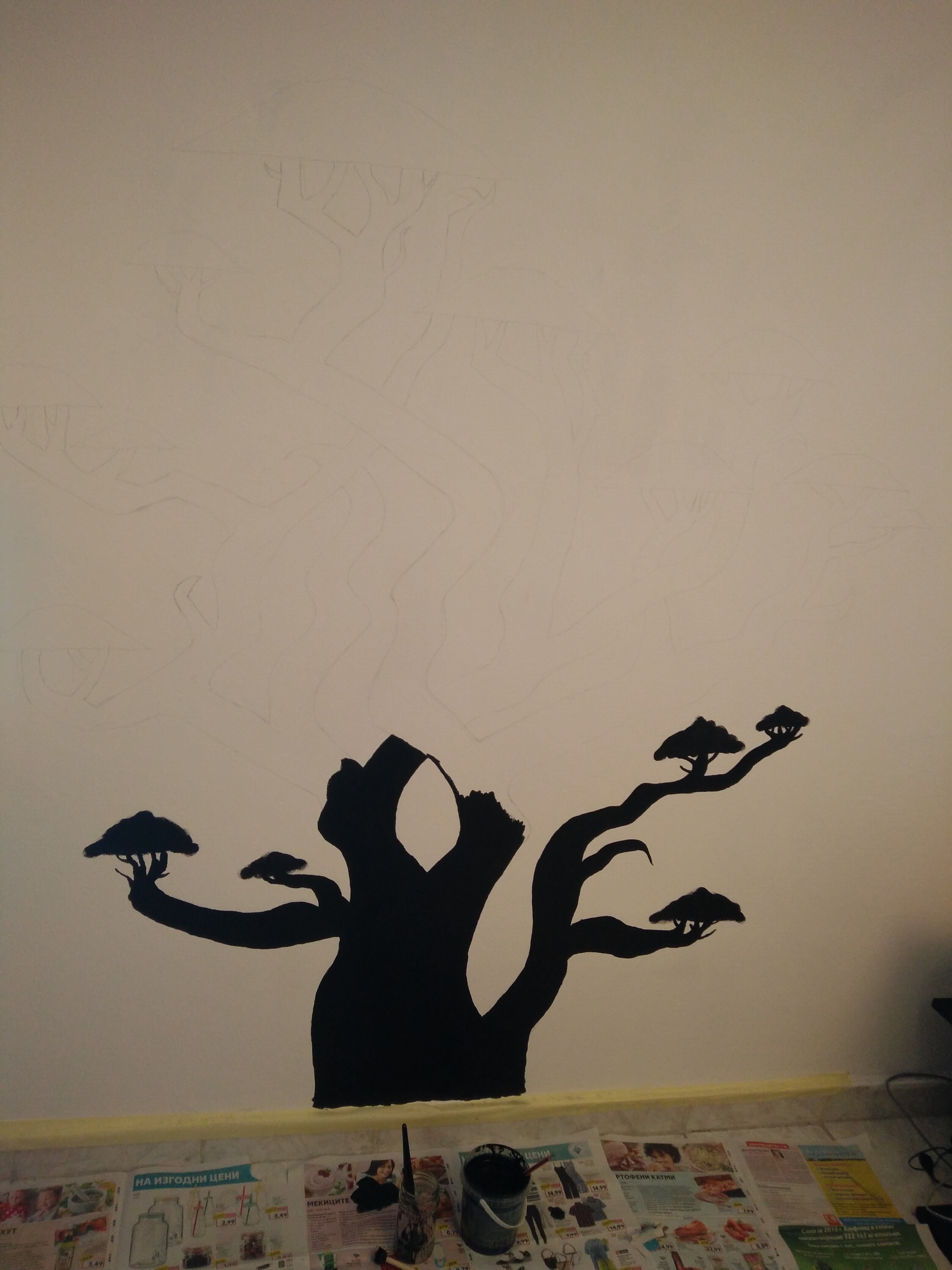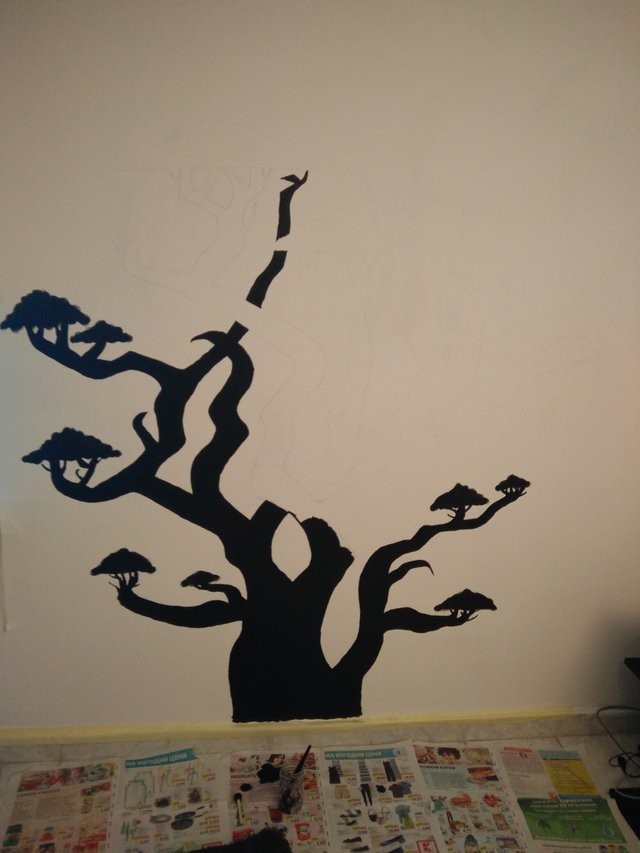 If I have to be honest I was really worried if it will come out good or I will ruin the whole wall 😃 It took me more than 4 hours to finish it...bjt after all this was the result.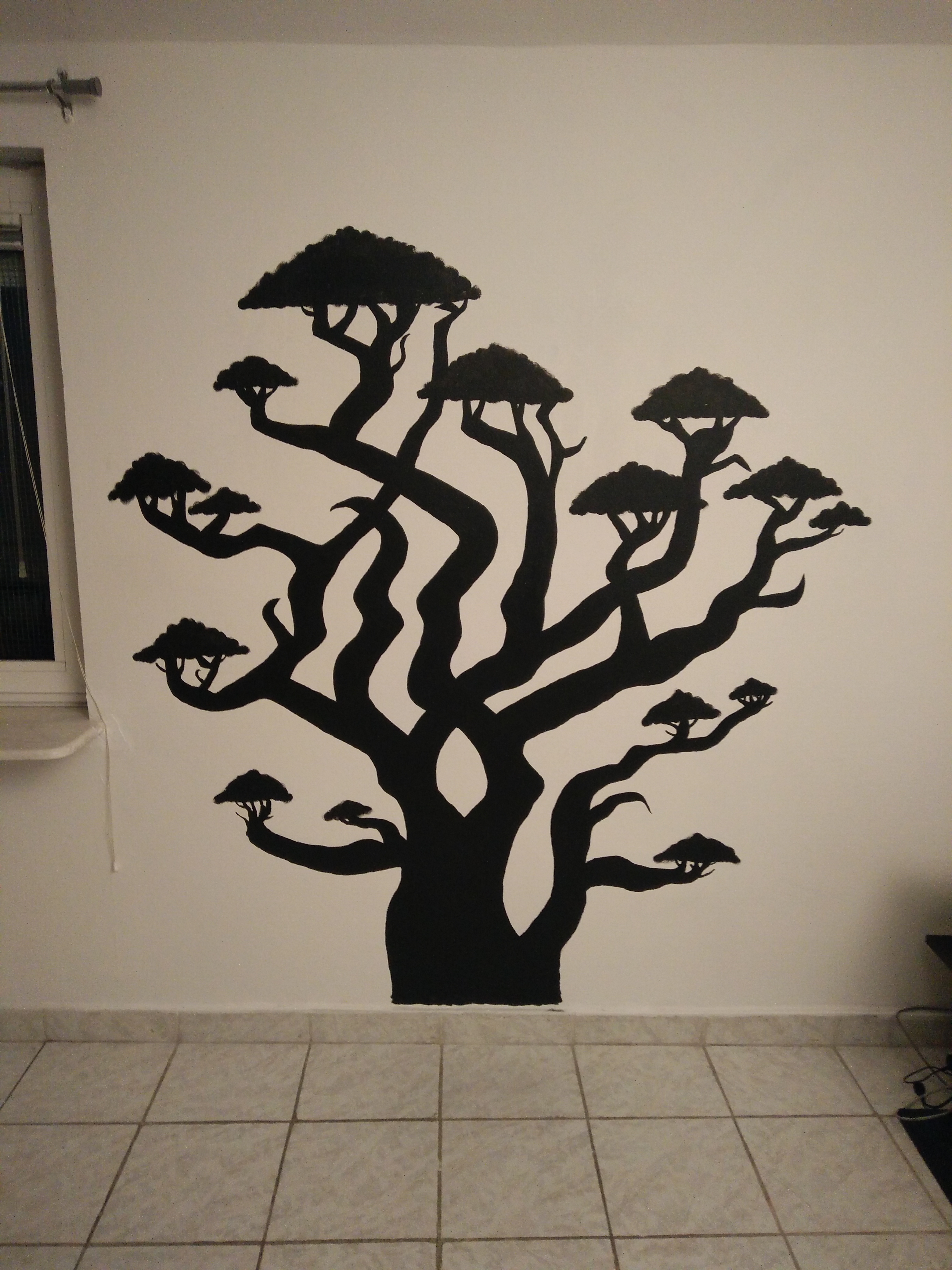 And Murie was soo curious about it...I should say 😃