Inktober 2018 Day 3: Roasted—Roasted Marshmallows for Smores | Drawing
Hello, everyone!
Following on my recent posts on Inktober, from
I would like to show another entry for Day 3 with a theme of "Roasted" as it was based on the prompt list.
What I had in mind was to have roasted marshmallows sandwiched in graham crackers for it to become smores. 😊
1. Outline
Initially, I drew a picture of the graham crackers, marshmallows, roasted marshmallows on stick, roasted marshmallows on a graham cracker, roasted marshmallows sandwiched in graham crackers, and a cup of melted chocolate. *I know that it might not be as noticeable that the cup contains melted chocolate, but imagining what you want to draw helps. 😉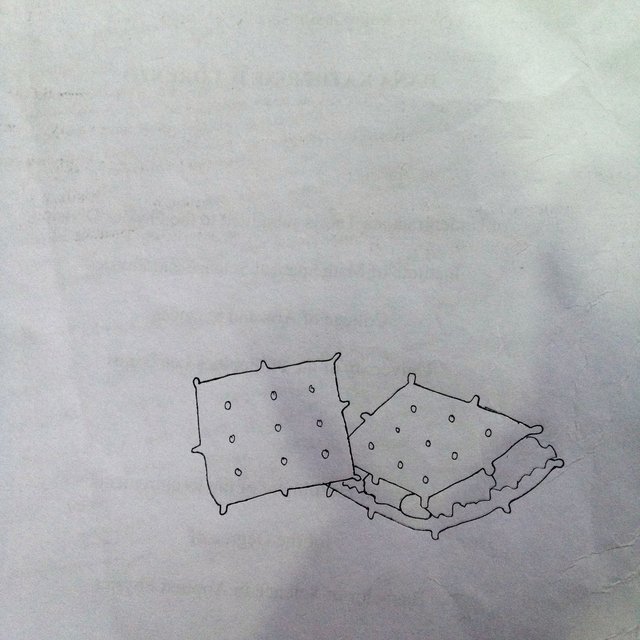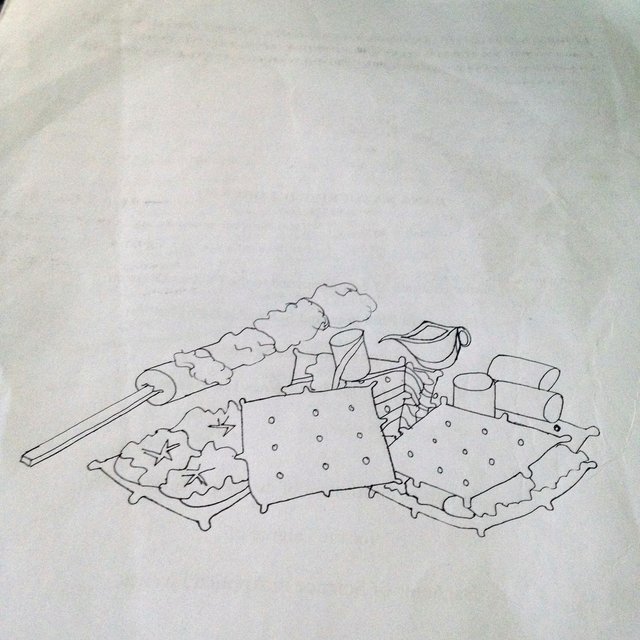 2. Shading
Now in this phase, the marshmallows have to look a roasted. I was having a hard time figuring out what a roasted marshmallow looks like since it had been so long since I last had smores. So, I first shaded the marshmallows in the lower left of the photo. I almost turned them black, you see.
It was then when I realized that roasted marshmallows do not seem to be in that shade. Hahaha. I then, did a shade in a different manner, managing to place lines below every line of the curved marshmallows.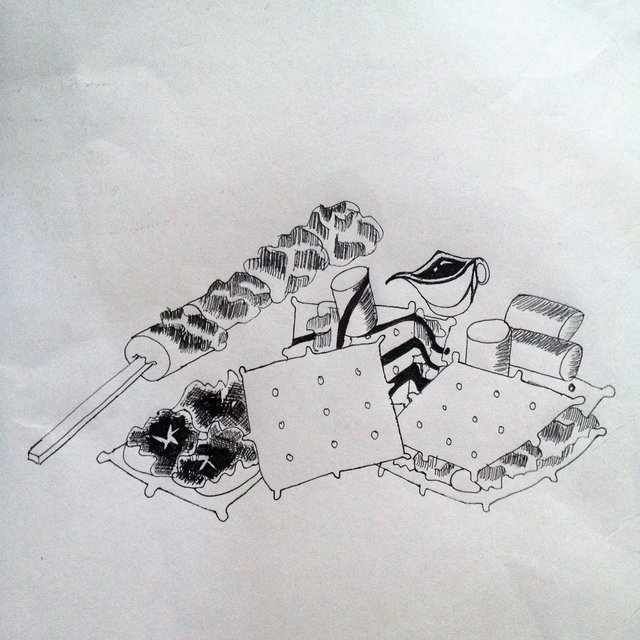 3. Emphasis
Now, we have arrived in the part where giving emphasis to the outline of the drawing is given. Since I do not have a thick point pen to begin with, I decided to thicken the outline of the drawing after the details have been drawn.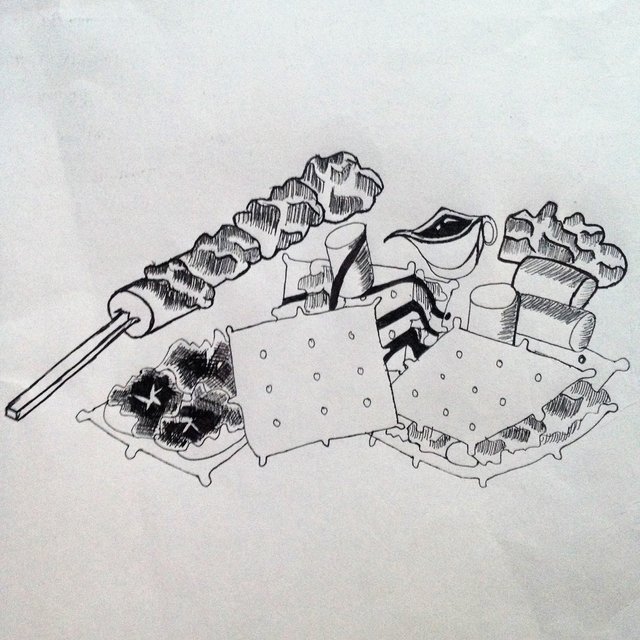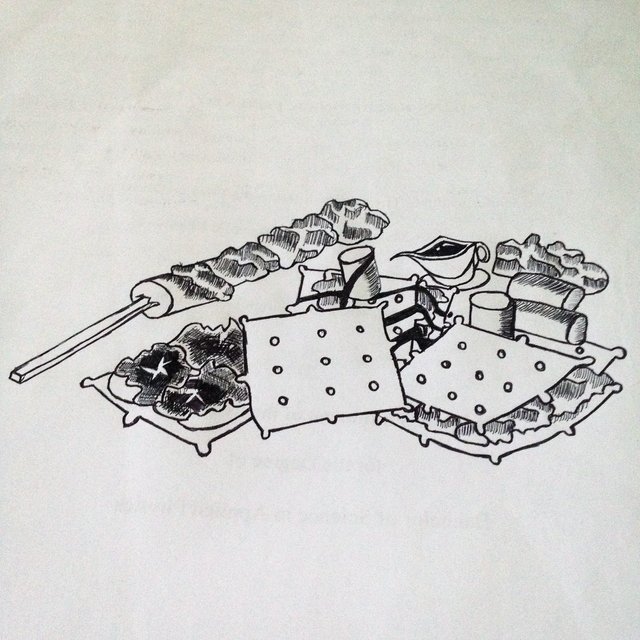 As a result, upon adding my signature at the top right portion of the photo, I now present you the smores.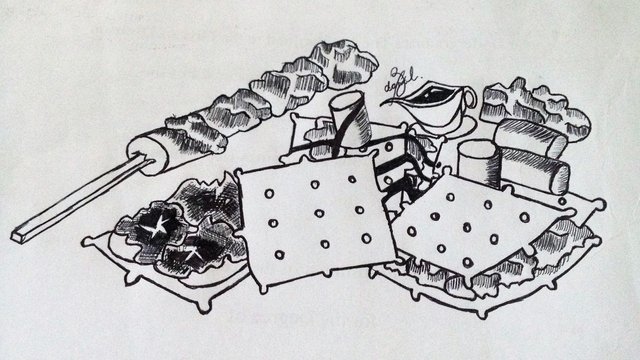 Pens used for this drawing was a black retractable RX P5 Faber-Castell pen a black Pilot G-Tec-C4 of 0.3-point pen.
Things I have noticed while drawing for "Roasted"
I should have known before hand how "roasted" and "burnt" might have been different, particularly in terms of their shade.
I should be clear on which objects are part of the foreground and the background.
That ends my step-by-step drawing for my entry for Day 3 on "Roasted".
_______________________________________________________________

Also, if you also wish to take part in the Inktober 2018 challenge, grab your inking materials and paper, draw a work of art for each day of October using ink (pens can be used ^_^), and post them online. You can also choose whatever form of online site as social networking sites also count (i.e. Facebook, Instagram, etc.).

Feel free to post your comments or suggestions about this post.

Thank you for reading! 😉