Bring Your Dream to Life by subscribing to the Dreamr Platform.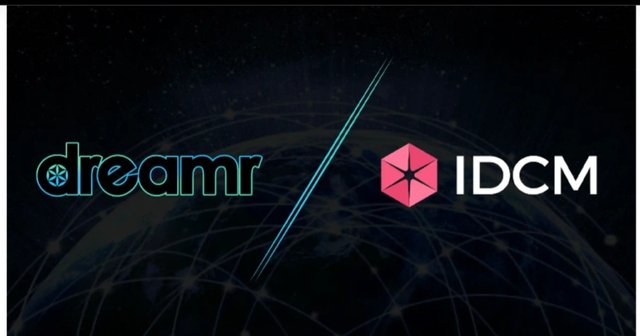 INTRODUCTION
The popular song written by Westlife "I have a dream.......". It goes to show that everyone (Old and Young) has a dream that they yearn to see it comes to life someday.
Our dreams and aspirations are what keeps us going in life and we earnestly want to see it materialise but again this process can be deterred by many factors which includes the right system in place and capital. In our generation, we have seen people discussed their dreams with people/systems they feel can help them see it come alive and again, they go behind them to steal these ideas/dreams and make it all yours. This is a huge turn off.
It is on this premises that the Dreamr project was birthed to help people bring their dreams to live, providing all necessary resources and see to its actualization using the blockhain technology.
The Slogan of the project remains true to it, "Dreamr, Empowering people to dream without limit"
DREAMR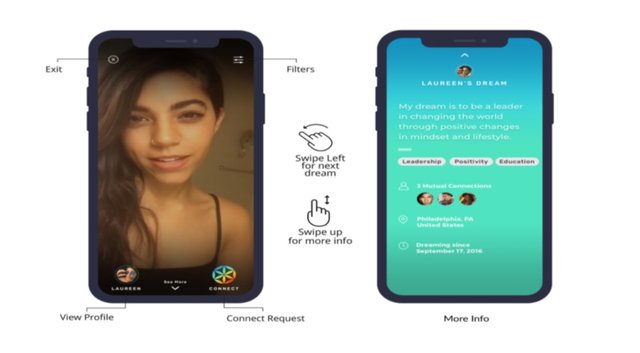 Dreamr is a blockchain-based social networking platform that is aimed at helping bring Dreams of individuals especially subscribers of its platform to actualization through Networking and Crowdfunding.
Dreamr does more than just connecting people or sourcing funds with dreams to reality (people who need their skills as a service) which is not known to have happened in the past especially in the blockchain world. With the Dreamr Platform It is also easier for more than one person to merge together then go ahead to share same idea, Knowledge, Services and Resources concerning a particular project or line of duty as such giving rise to a solid project. Also on the Dreamr platform, Users can organize a form of crowdfunding campaigns around their individual and shared dreams, monetize their dreams through a Peer-to-peer service marketplace and earn reputation points that can further be converted into equity ownership, by so doing, these individuals will be pursuing their own dreams and also adding value to the dreams of others, which is very impressive and will further enhance the growth of the Dreamr project at large.
The Dreamr Platform (How it works)
The Dreamr platform was built with all subscribers in mind, not minding your level of knowledge. The interface is user friendly, simple with wonderful features to behold.
On the platform, the following can be achieved seemlessly and they serve as the unique features that makes the Dreamr platform stands out.
Dream and Declare:
As we have already established that we all have a dream and need a platform/system to bring it to life. This here is where it all begins for the actualization to take place.
On the platform, a user/subscriber with a dream is enrolled into the Dreamr platform where they make their ideas known to make it known, which is known as the declaration process. This is made possible with the help of the inbuilt dream content creator, whereby declaration forms are filled, creation of dream slides (either in the form of images, video or text slides) and then publishing. With this process in place, it makes it easier for the dreamr platform to make such dream/ideas discoverable and sharable by other users.
Connect:
Since the declaration process has been successfully completed, The dreamr platform is charged to actively assist its subscribers get necessary connections needed for the dream actualization by listing the subscriber's dream in its dream connect database and thereby making it easily accessible by other subscribers on the platform, thereby providing daily relevant connection ideas through the user's input tag, geolocation and algorithm already provided in the database.
Crowdfunding And Reward
On the platform, after all necessary documentations are done, the Dreamr platform help gets the necessary resources in form of Crowdfunding settled for the subscribers. The subscribers on the other end can as well earn on the platform when they monetize their skills/dreams/ideas in the dreamr peer to peer marketplace. The mobile app for this purpose is on the way and it will be a well-secured wallet which will allow users to make payments.
Worthy of note is the fact that as subscribers use the Dreamr platform they can also convert their rewards to Tokens and Royalty rewards. This is a wonderful idea created by the platform. The incentives can also come in the form of Profile Badges given to active subscribers of the community. This will further make the subscribers to be active on the pltfrom and also promote the Dreamr platform in the long run.
Also on the Dreamr platform is a messenger features, which is very secured for the subscribers of the platform. This messenger feature will enhance more connectivity amongst users.
The functionality of the messenger includes: Text,
Voice recording, File sharing, Group chat, Video Chat, P2P Payments, Camera etc, which are features that are so fascinating to younger generations.
Bring Your Dream to Life by subscribing to the Dreamr Platform.
For More Information on Dreamr Project, kindly check on the following links:
Website : https://www.dreamr.app/
Instagram : https://instagram.com/dreamr.app
Twitter : https://twitter.com/dreamr_app
Telegram : https://t.me/dreamrsunite
Facebook : https://facebook.com/dreamrsunite