Analyse This Dream #1 - The Deep Red Tattoos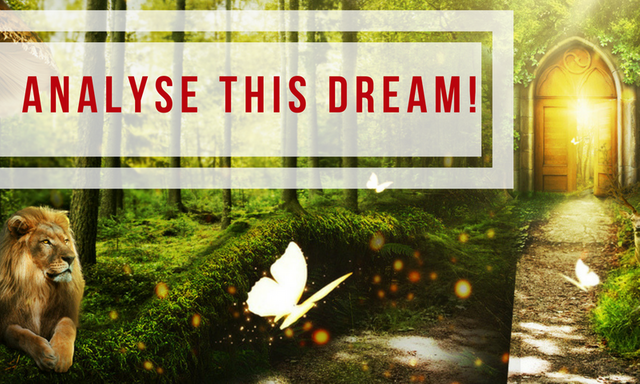 It's the middle of a school day.
Not the kid's school day, but mine - although I'm still an adult.
The world is in black and white, like an old film. And I'm standing quietly on my own in a large room with lots of tables and chairs, and lockers behind me I think.
Despite the room being spookily devoid of any people, I feel a little on show.
Kind of self conscious.
Like someone's waiting for me to answer a question, or to speak about something.
I raise my hands up to my jaw, as if remembering something suddenly.
And at this moment I am now looking at myself in the dream.
With horror, I can see that on my jaw that I have two large patches of bright red acne. It reaches down on both sides of my neck all the way down to my shoulders. I'm embarrassed. Everyone can see them (even though there's no one there). A hand moves my hair back so they are on show even more.
A quick movement happens, kind of like a camera zooming in.
Now I can see both these rectangle shaped red patches more clearly, and with relief I understand it's not acne, and in fact they are large old tattoos. I don't know why they're there or when they arrived.
I notice my skin is smooth here, and although the world is in black and white, these tattoo patches remain in colour - a deep, faded red.
I rub my hands back and forth over the tattoos feeling acceptingly calm and yet confused at the same time, like there are still unanswered questions.
Then I wake up.
So tell me Steemians....
What does this mean? Analyse this dream!!

Thanks for stopping by! Not into dream analysis..? Then here are some other posts you might like...
The No-Bones-Just-Stuff Ninja of the Night
Who Am I? [@surpassinggoogle's Untalented Contest]

Follow me, @johleen if you like the kind of stuff I do. :)