Vintage Voices - Beth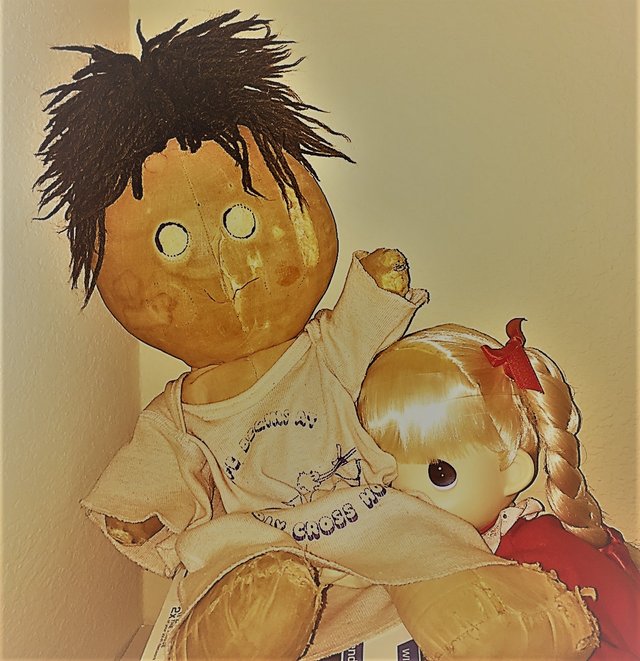 Mommy has abandoned me in this closet. She hasn't played with me for many years. My eyes were blue, my skin porcelain, and my hair bountiful and beautiful. I wore designer clothes.
One night I got super hungry. I ventured downstairs and into the pantry. The only food in reach was this strange glass container of cabbage, carrots, leeks, and onions in a strange brown sauce. My hunger overtook my fear and I plunged in with both hands, eating this strange and scary substance accidentally smearing the mush on my face while trying to satiate my intense hunger.
And then the burn begins.... the all-consuming hell-fire burn. I have been abandoned in a closet for a trillion years, how could my life be any more treacherous, what fresh hell is this?
Oh! It's Tamichi's Alien Fauxchi (aka @dreemsteems Kimchi "recipe")! My beautiful blue eyes have burned out! My skin has torn and my hair! MY HAIR!
Epilogue: This is, in fact, my doll from my childhood. Her name is Beth. I love her very much which is evidenced by her still living in my house. She is a sad and sorry casualty of the Kimchi debacle.
Happy Halloween (almost)!
XXXOOO
~T