Where Are All Of The Drivers?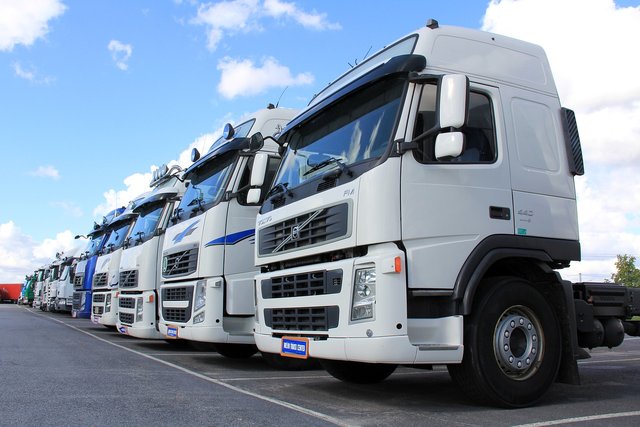 Right now there is said to be a growing
truck driver shortage
in the US market. After a busy holiday shopping season recently, coupled with an
overactive hurricane season
, other weather worries, and more, it's allegedly
caused hiring rates to surge for long-distance truck drivers.
Because of this shortage it's expected that pay rates are going to see some responding growth. It's expected that this then will trickle down into the pocket of the consumer, and add to shipping costs etc. And the pay increase might then entice some to come on board with a job prospect that they might never have imagined themselves doing before. Though, industry experts, such as Klaus Lysdal who is the VP of Sales and Operations for iContainers--which has been described as the Expedia for transporting freight internationally--have said that the situation is still likely to get worse.
Though, not everyone believes that there is a broad-based and growing truck driver shortage however. The chairman of the Transportation Intermediaries Association, Jeff Tucker, stated back in 2016 that he felt it was more of an issue for bigger trucking companies who might be having difficulties keeping drivers around.
Tucker insisted that there was no shortage of smaller fleets, but admitted to noticing that many drivers are unwilling to work for the larger trucking companies. He thinks that perhaps a growing number simply considered to go solo and start their own business, rather than opt to work for a big carrier.
Employment turnover for some of the biggest carriers in the US has been over 80 percent or more, at times more than 100 percent, but the same hasn't been seen for the smaller companies.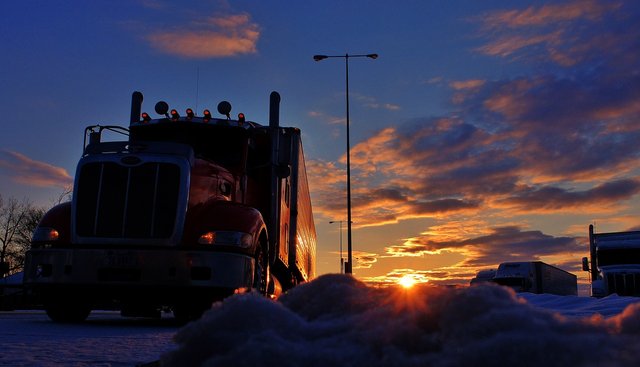 Depending on the cargo, truck driving has been previously rated as one of the top 10 most dangerous jobs in the world
And as far as the appeal of truck driving goes, it's obvious that most young people today aren't dreaming of that as a career for themselves. As with any job, it comes with both its advantages and disadvantages. From concerns over car accidents, long periods of time spent away from home, and other worries, the reasons vary for why many people today would rather do something else with their time. And why many drivers prefer to work locally than sign-up for long-distance traveling.
Today, truck drivers are detrimental to market success and our standard of living that we experience, because they are the ones that get the goods to the shelves. And if it wasn't for all of the trains, shipping containers, and truck drivers involved, etc, then our store shelves would be empty when we went to buy the things that we need.
If big trucking companies find that they face difficulty in hiring and keeping drivers around, then we shouldn't be surprised if they turn to consider automation to try and solve their needs. And they already are.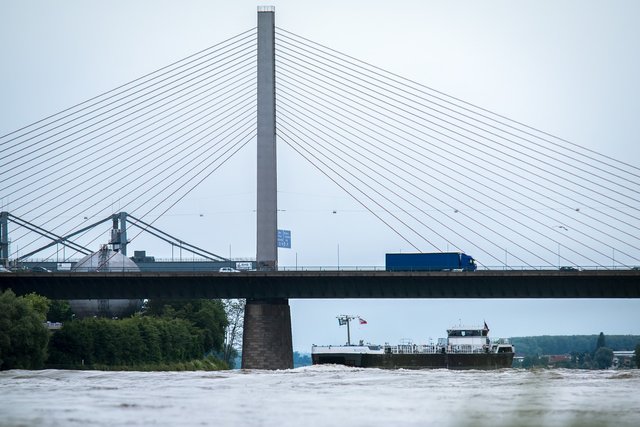 Automated and driverless trucks have already made their way onto the roads. It might not be that long before self-driving trucks become much more prevalent on our streets.
However, those who have been working to make such a reality come about—companies like Uber—have said that there are still a variety of hurdles in their way. But they see many benefits in the endeavor. These self-driving trucks will be able to operate without any breaks, running through all hours of the night, and Uber has estimated that one truck could essentially carry out the work of two trucks on the road today, because of the increased efficiency.
And even though a myriad of projects might be seeking to get these self-driving trucks on the road, they still say that it could fuel the need for even more drivers. This, according to research by the Advanced Technologies Group with Uber, is because having the trucks spend more time on the road would in-turn reduce costs and also boost overall shipping efficiency.
Other reports however, have suggested that the automation could mean tens of thousands of truckers could be displaced within just a few years. And this is why many will be watching to see how the situation unfolds, seeing how automation is going to tackle the issue and what that will mean for drivers.
As far as issues with hiring truck drivers for the US market, it's a problem that has been going on for many years. Companies have been struggling and trying to entice people to come and fill their various positions, to meet the growing demand. It's estimated that the US market could be facing a truck driver shortage somewhere between 40,000 to 100,000 drivers. And it's been predicted that perhaps within only a few years time, by 2028, we could see thousands of self-driving trucks on the road.
Sources:
https://www.maritime-executive.com/features/worst-of-u-s-truck-driver-shortage-still-to-come#gs.TPY9Ivs
https://techcrunch.com/2016/06/07/icontainers-expedia-for-transporting-freight-internationally-raises-6-7-million/
https://www.joc.com/trucking-logistics/us-trucking-firms-rethink-pay-recruit-drivers_20180220.html
https://www.vice.com/en_ca/article/8xdxd4/truck-drivers-tell-us-the-weirdest-shit-theyve-encountered-on-the-road
https://www.vice.com/en_ca/article/ppv3a9/international-lorry-drivers-swiss-truck-stop-876
http://mtstandard.com/opinion/columnists/trucking-industry-will-tell-us-much-about-automation-and-jobs/article_401ef253-4e09-5c97-8c1e-4aa2f4c90872.html
https://www.joc.com/trucking-logistics/trucking-freight-brokers/no-shortage-small-fleets-drivers-tia-chair-tucker-says_20160408.html
https://www.theatlantic.com/technology/archive/2018/02/uber-says-its-self-driving-trucks-will-be-good-for-truckers/551879/
http://www.tulsaworld.com/opinion/opinionfeatured/robert-j-samuelson-trucking-and-the-future-of-work/article_fe828ac0-698e-5948-a80c-50b6ef544d0f.html