Psilocybin: Mushrooms' Natural Psychedelic Insect Repellent? 🍄🚫🐛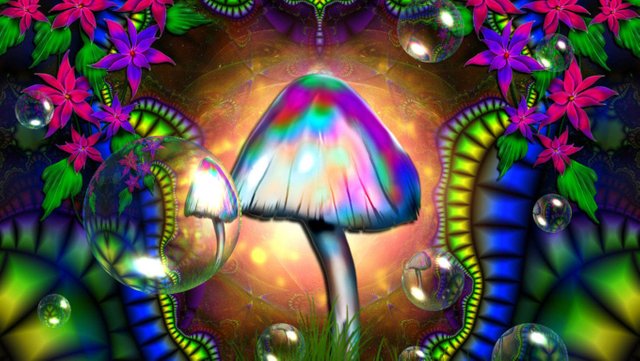 Psilocybin, the hallucinogenic chemical in magic mushrooms, has finally been analyzed and researchers have discovered the biosynthesis of the chemical even providing a possible function for it within the fungi. With psilocybin affecting insect neurochemistry, scientists are suggesting that psilocybin serves as a psychedelic insect repellent for fungi. Researchers from Ohio State University compared 3 hallucinogenic psilocybin fungi with 3 non-hallucinogenic closely related fungi to isolate the cluster of genes responsible for psilocybin production within fungi. This same cluster of genes is apparently found in distant groups of fungi, which scientist say suggests that this cluster was gained in swapped genes through a process called horizontal gene transfer. Considering that horizontal gene transfer is uncommon for genes of compounds not crucial for fungi survival, there must be a useful reason why psilocybin is found to move across mushroom lineage. Jason Slot, the lead researcher in this study at Ohio State University proposed that since psychedelic mushrooms are often abundant in insects that eat fungi, psilocybin's insect neurotoxicity would have a survival use for the fungi. 
"Strong selection could be the reason this gene cluster was able to overcome the barriers to horizontal gene transfer," 
There is little known study of psilocybin affecting invertebrates except a 1962 study showing the chemical changing the ways spiders built webs.