Giving you bigger pool to reimburse you for your troubles
Dear players, thank you for being patient while we were experiencing some issues with several things in the game. To avoid responding to each one of you individually, we will consider that you all got the information from this announcement. If you are a gang leader, consider sharing this information with your gang.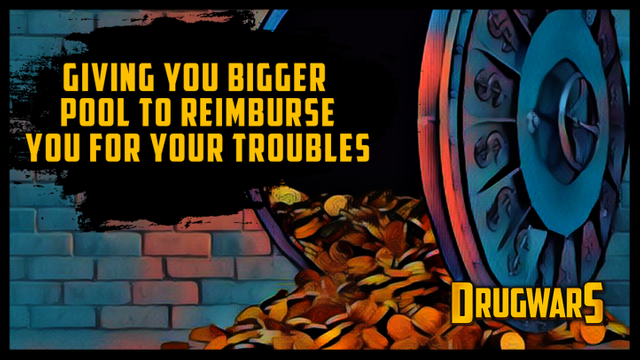 Our last update has caused some issues in the last 24 hours. We were focused on solving it so we apologize for not responding to all your messages. To resolve the issues was our first priority and now that everything has been fixed, we want to inform you that the troubles you had will be rewarded. To reimburse you for issues with:
fights
creating units
wrong balances
upgrades
we are adding 1000 steem to the total pool of DrugWars as a gift from the team. We once again apologize for your troubles and thank you for your patience. We will work hard to make sure this sort of thing does not happen again but cannot make promises that there will be no more bumps in the road to glory. We appreciate all your feedback and reviews that you are providing us with and are happy to see the community of DrugWars players growing strong and growing proud.