We have unlocked trainings
Of course, Marty was not happy. It was not in Marty's character to be happy or to have a positive approach. What he did not understand was how that was the main reason why the boss loved him so much.
"I am not sure how can I be happy with my role boss if I do not understand it." Marty was thinking one thing but speaking words about another. It was not the lack of understanding that got this young protege so pissed off but the lack of having it his way. Sometimes, not being the boss was too hard for him to handle.
"You see Marty, it is not that complicated. You are the biggest asset I have."
"I am what?" Marty never knew that his boss could still shock him in such a profound way.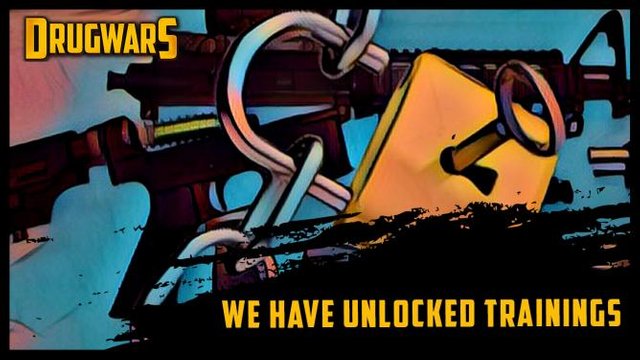 If you think we were busy before, you have not seen anything yet. There is more going on behind the stage than you could possibly imagine but more and more will be revealed soon. For those of you who are familiar with our
roadmap
, this is not much of surprise because you know just how crazy and ambitious we truly are and how there is nothing stopping us from reaching our goals. Fear nothing but the fear itself and boldly create the Future you want for yourself. This is exactly what we are doing with an extension of creating a future for not only ourselves but for generations to come.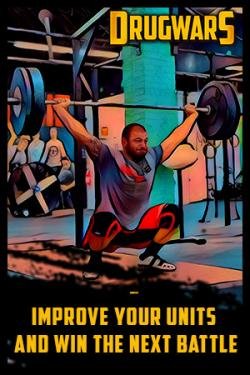 Long awaited training option will soon be implemented. We are finishing it and adding some last touches so you should expect to see it in a day or two, as soon as we finish testing it. When you open your bootcamp, you will see a training tab next to your units. There will be possibilities to train your units to be faster, work better in groups, and be more efficient in various skills. With units that are gone through training, you will have better results in your battles. This adds another layer of complexity to the game and ensures even higher quality. You will be able to pay for the training just as you pay for any other upgrade by using resources from the game, steem or Future tokens. Your choice.


We are working on two major and revolutionary upgrades, the biggest ones since the game started. A detailed map system of an entire Drugwars world with locations of every base is being worked on at the same time as we are developing the card system that will not only serve as a valuable collectible set that you can gather and sell but be implemented in the game too. Those collectibles can be either sold or used to give you an advantage in the game. The latest version of our simulator is more user-friendly and should be more to your liking and if you have not voted for us as a witness, you can do so by
clicking here and voting for @future.witness.
We will soon make an official announcement and present to you what we plan to do as a witness.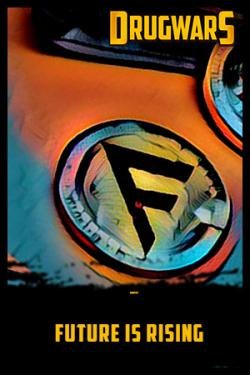 It gives us great pleasure to see Future token respond so positively to being on the market and used more in the game. Its value has increased by 26% in the last 10 days and we are happy to see it grow. We are increasing the prize pool with each day and this expected rise in value will produce even bigger rewards for all our players. We are grateful for your understanding and patience when there was an issue with the payments and are glad that we managed to payout double rewards to reimburse you for your troubles. Future will soon be available on more platforms but until then, you can exchange it on Obyte, cryptox.pl or use it to buy instant upgrades in the game and save both your resources and your time.

"Forget about yourself for a moment there. We have more important things to discuss. Is everything ready for Dallas?" the boss was always eager to have everything ready in time, ready and perfect.
"Well, yes and no. Some things are ready and some are still being arranged. What is in Dallas anyway? All you told me is how a lot of people will be there."
"Not any people, Marty. Important people. It is time for us to come out of the shadows and step out into the world."