Rihanna - You Da One (cover by Ed Privat)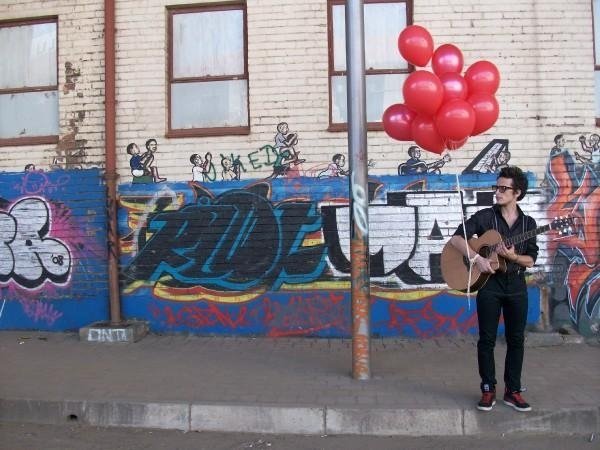 ---
I am on my way to work :) and I thought of posting a song quickly!!!
Ok, so this is not my best track, let's just be clear about it!
I am a bit out of tune here and there, even if autotune is cranked already to the max, I probably confused the shit out of the software. and it couldn't decide which note to pick.
I transformed the song to a Ragga Dance Hall song,
Here are the lyrics
You the one that I dream about all day You the one that I think about always You are the one so I make sure I behave My love is your love, your love is my love, love, love Baby, I love you, I need you here Give me all the time Baby we meant to be You got me, smiling all the time
'Cause you know how to give me that You know how to pull me back When I go runnin', runnin' Tryin' to get away from loving ya You know how to love me hard I won't lie, I'm falling hard Yep, I'm falling for ya But there's nothin' wrong with that
You the one that I dream about all day You the one that I think about always You are the one so I make sure I behave My love is your love, your love is my love You the one that I dream about all day You the one that I think about always You are the one so I make sure I behave My love is your love, your love is mine Baby come, tear me now, hold me now Make me come alive You got the sweetest touch I'm so happy, you came in my life
'Cause you know how to give me that You know how to pull me back When I go runnin', runnin' Tryin' to get away from loving ya You know how to love me hard I won't lie, I'm falling hard Yep, I'm falling for ya but there's nothin' wrong with that You the one that I dream about all day You the one that I think about always You are the one so I make sure I behave My love is your love, your love is my love You the one that I dream about all day You the one that I think about always You are the one so I make sure I behave My love is your love, your love is mine
And yes I'm kinda crazy That's what happens baby When you put it down You shouldnt've give it to me good like that Shouldnt've hit it like that, had me yellin' like that Didn't know you would've had me coming back You the one that I'm feeling You the one that I'm loving Ain't no other, niggas like you
No there's just one, one, one No baby just one, one, one I bet you wanna know You the one that I dream about all day You the one that I think about always You are the one so I make sure I behave My love is your love, your love is my love You the one that I dream about all day You the one that I think about always You are the one so I make sure I behave My love is your love, your love is mine
---
► Listen on DSound
► Listen from source (IPFS)