The STEEM Engine Express Episode 26
Welcome to Episode 26 of The STEEM Engine Express podcast.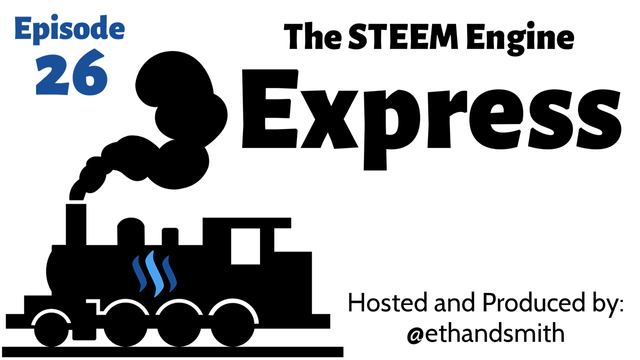 The STEEM Engine Express is a podcast produced by Ethan D. Smith that features short summaries of five posts recently shared in the Discord community, The STEEM Engine.
For more information about the group, visit the Steemit account @thesteemengine.
Listen to the podcast in one of the following ways:
► Listen on DSound
► Listen from source (IPFS)
► Download mp3 Version
Listen on YouTube:
Intro music is "Biking in the Park" by Lee Rosevere. Used under a Creative Commons Attribution 4.0 International License
Background tracks are "Crushin'" and "Wheels" by Jason Shaw. Used under a Creative Commons Attribution 3.0 Unported License
Other audio clips obtained via the Internet Archive and also used under a Creative Commons Attribution 3.0 Unported License
Read more about the making of the intro HERE.
Today's featured posts:
Full transcript:
I'm Ethan Smith, and this is the STEEM Engine Express.
---
We begin today with a fun question from @silentscreamer: Why does the World Cup make us all go crazy? For anyone following the World Cup matches over the past couple of weeks, you'll identify very quickly with the account in this blog post. If you haven't been following the World Cup, @silentscreamer's narrative is a humorous but truthful look into what can happen over the course of a match. Any sports fan will enjoy this blog, and even if following sports isn't something you do, I encourage you to read this article in hopes that you'll be able to rationalize your friends' strange behavior following a World Cup matchup.
---
This edition of The Express has no shortage of adventure, as @derekrichardson sets out with a friend to explore the Dome Land Wilderness. Located in the Southern Sierra Nevada Mountains, the Wilderness features many beautiful sights that are aptly documented by @derekrichardson, so head over to this blog post and follow along to see the scenery and read all about the hike- you might just want to plan your own trip to the Sierra Nevadas.
---
Stories and storytelling have always been a huge part of the STEEM blockchain, but this week, @whack.science begins a new writing initiative engineered by @andysantics48, involving physical paper, the postal service, and of course, documentation on the blockchain. @whack.science received the first part of a story mailed to his home in Croatia all the way from @andysantics48's home in New Zealand. The plan is to add more to the story and mail it to another Steemian and continue from there. If you want to learn more about the story progress so far and how you can get involved, be sure to head over and read this blog.
---
@bigtom13 takes us on an adventure this week as he hops on his motorcycle and drives to the Parker Dam in Arizona. Located along the Colorado River, the dam provides drinking water, water for crop irrigation, and is also a source of hydroelectricity. Be sure to read this blog to see some great pictures of the massive concrete structure, as well as more interesting facts about the dam's operation. If you're looking for something new to do, just take inspiration from @bigtom13: get in your vehicle, start driving, and visit the first interesting thing you come across!
---
Finally today, @sumatranate offers a thought-provoking analogy regarding immigration. If you're living in the United States, you'll know that immigration procedures and laws have recently been under heavy scrutiny by members of Congress and the media. Nate likens the situation to someone's house in a blog post analogy that is definitely worth a read. No matter what your thoughts on immigration in the United States, I encourage you to check out this post, consider the situation from multiple viewpoints, and be sure to leave your thoughts.
---
The STEEM Engine Express features five of the best posts curated by the STEEM Engine each week across the Steemit platform. The Express is produced by Ethan D. Smith exclusively for The STEEM Engine initiative on Steemit.com, and is featured throughout the week on the SteemStar.net radio network.
That's all for this week's episode! To read posts mentioned in today's Express or to listen to past episodes, visit steemit.com/@ethandsmith. I hope you'll catch the next Express!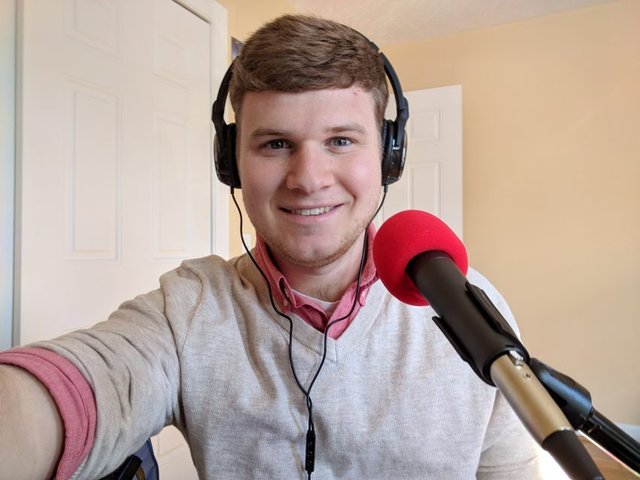 Thanks for listening!



---
► Listen on DSound
► Listen from source (IPFS)