Coquero (Headshot) - Hostioso / Original Track for SML Challenge S2:R14 - CARIBBEAN PUMP UP!!!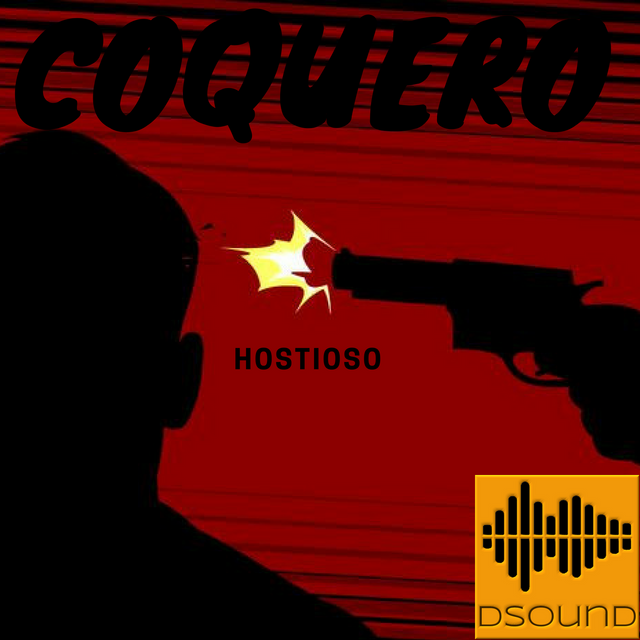 ---
Hi guys! i'm so happy for release this track, this is my first time in Steemit Music League and i'm very excited!
A week ago I arrived at the post of the challenge and decided to participate, I already had the instruments on my computer and also the idea, however, among so many occupations I could not record until today, but luckily I managed to do it before the deadline haha.
My track is titled Coquero, in Venezuelan slang "Coquero"means "Headshot" literally and figuratively. So you can say "Coquero" to to describe a real shot in the head or a situation in which your opponent is disarticulated or humiliated. At the end of the post I will leave you an interpretation of the lirycs in English so that you can understand a little my lines because my song is in spanish!
When I saw this round is about pump up music, I immediately thought on one of my favorite Caribbean rhythms: dembow. Dembow is the rhythmic basis of Jamaican music such as dancehall and other derivatives such as reggaeton. In Latin America it is very popular and in the last few years it has merged with trap influences creating the "trapbow" or "afrotrap". Basically it is a repetitive compas with accelerated bpms and rappers with endowed flows. This was the rhythm I used for "Coquero". In the background you can hear some samplers that I used, Jamaican voices but there is one especially at the beginning of the song that says "You're Suffer Copycats". It is the voice of Waldemaro Martinez, the most famous announcer in Venezuela.
The lyrics seek to be repetitive and sticky, it's music to dance, to be filled energy and to be activated so that we do not look for depth, rather hooking. For "Coquero" I made many lines of competition and street bragging, a perfect song to wake up and work out around your block while you feel like the king of your neighborhood haha.
I hope you like homies, all my respect!!!
Lyrics:
Chorus:
We never put quibbles
you cross the line and we will give you coquero
We never put quibbles
you cross the line and we will give you coquero
coquero coquero coquero coquero
you cross the line and we will give you coquero
Verse 1:

do not cross the street
The traffic light is red and you can crash
and not
they won't think twice
to to empty it in your face
and don't recognize you anymore
the gun have charger
the charger outside
the glock have chip
you lil nigga don't get scared
when your legs are pulled back and rrrrraa

No nobody will save you
there are no witnesses even of jehova
burn the joint, is ready
i wanna get high
to relax for give you Coquero




chorus:

We never put quibbles
you cross the line and we will give you coquero
We never put quibbles
you cross the line and we will give you coquero



Hook:
Coquero, coquero, coquero
To the drum of your ear, I ring the leather
my bucks says mom and dad
and like Toxic Crow, "Money will talk you"
skrt
I'm braggart like Ibra
and i want to have one pound
but not of hips, that's aren't hips
i put "J Balvin" for that booty a loot at how "Vibras"






Chorus:
We never put quibbles
you cross the line and we will give you coquero
We never put quibbles
you cross the line and we will give you coquero
coquero coquero coquero coquero
you cross the line and we will give you coquero






Hook:
do not cross the street
The traffic light is red and you can crash
and not
they won't think twice
to to empty it in your face
and don't recognize you anymore
---
► Listen on DSound
► Listen from source (IPFS)