Roeysandecaforts (Moody Slough and Riggsyfort) - Wet Noodles (Joey Sanders Ray Ricafort)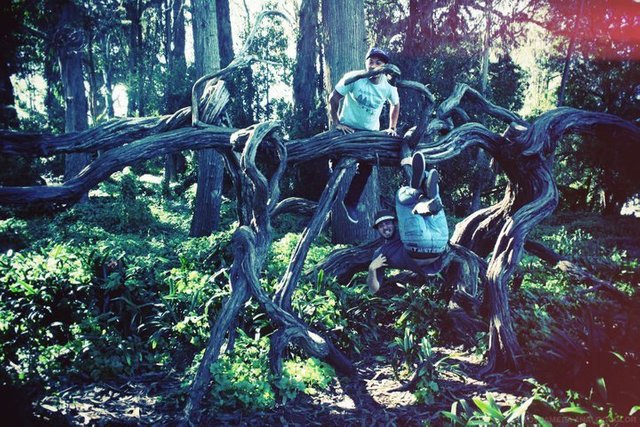 ---
An old track
@Moodyslough
and I worked on years ago, and we're eyeing a comeback!
cradled to creation, free to be amazing
chasin down the ways, to pave a track and set it blazing
drop the easel to appease em, start from scratch
delegate the hate, and only focus on the facts
spun the loop back through the rack-messin w/ reason
testin it in redrum, throw in a bassline,
beat front and center, but no need for the facetime
only need to scribe to go ahead and chase mine
would rock with a raucous crowd - but fine with a faint sign
a bob of the head, a nod of approval
into a foolish groove shimmy shakin like wet noodles
suitable to lose it, but empowered to ignite
spirit on fire, so i can't sit tight
a trip to commence on an RTN RV
contain myself? hardly, the open road a party
compose my anecdotes and show em just how this heart beats
im a goofball positive type, but i'll cut the hype
im on the brink of linkin what im thinking to the ink that I am sinking in,
this black and white composition, a notebook propostion,
that profit isn't everything that I had once envisioned
the downpours a given, now turn it to a prism?
or fold into a willing convict of your psyche's prison
resilliance leads to brilliance, i feel ya phil lee
expressin through pop's death makes my breath feel free
lest no reservations wear my heart on my sleeve
onceDL hits record, I bear my heart onto this beat
frustration to the bass, triumph to the snare
kicks for the trials that imprinted me impaired
as the weather faired, prism cleared, ready to declare
progress processed restored and repaired
awaken to my blessings inhale fresh fresh air
positivity flowin, and it's going nowhere.
---
► Listen on DSound
► Listen from source (IPFS)