The Dream Experiment: Dreaming Life Podcast Ep. 15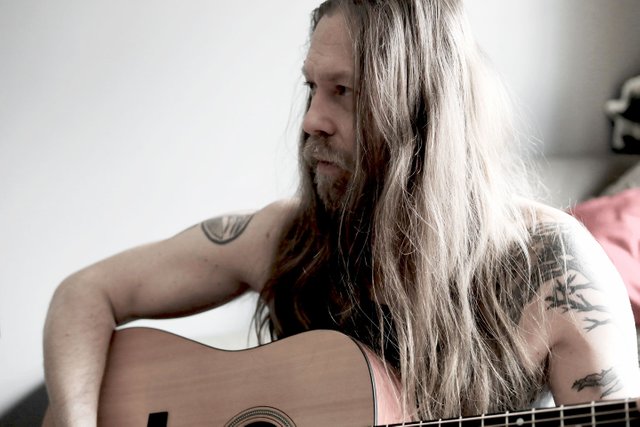 ---
The Creative Tendencies Episode: Michael Berman joins us as we talk about the nature of time itself outside of our default perception of the forward direction of moments followed by moments. Continuing on our 5-dimensional existence we go through the 10 questions with our tenth guest, we discuss heightened consciousness tied directly to brain plasticity brought on by the creation and understanding of language beyond the languages currently in use on the planet, along with embracing the unknown and fostering core creativity that becomes effortless and endless as evidenced by Michael's song "People Don't Know" that he plays on the podcast with guitar and voice while Rich Tapper contributes cello and harmony vocals.
This episode opens up with Michael's song called "Tendencies" and ends with the full version written, perfomed, and recorded by Michael Berman. When I asked Michael if he'd like to be a guest on the podcast a few weeks prior, he had a dream in which he wrote the song "People Don't Know" and we recorded a version for the podcast during our time together. We clear up and simplify the idea of our 5-dimensional reality early in the talk, and the rest is almost two hours of the unplanned and the unknown. As we get deep into the questioning, we talk about why sheep speaking Italian is an important corollary to expanding consciousness through language as shown in the movie Arrival and explained by Julian Jaynes as a possible theory for the origin of human consciousness. We go further by including a way to open up time in an expanded consciousness through language as the catalyst for creating new neural pathways to these uncharted potentials. Our discourse is rooted in psychology that always reverts back to Jungian and Freudian analysis that is neither new nor perpetuated in the modern world and therefore remains poignant in understanding ourselves and our society. Most simply, we come back to time and whether or not humans' discovery and subsequent management of time is unique to our species on the planet.
As usual, with the Dreaming Life Podcast now on dsound, The Dream Experiment can be accessed on the blockchain, fully uncensored and decentralized with an incentivized personal interaction platform that the podcast has been patiently waiting for. You can listen and reply directly with engaging commentary by me on a more direct level than any other way previously.
This time with our tenth guest, I continue to explain what the experiment is, why it needs to exist, and how it is deliberately designed as open source data collection that can be hosted by anyone who wishes to continue the experiment with everyone they know, with the potential of making the experiment exponentially influential in scope, data, and value to everyone who participates.
You can be a guest on the podcast. You can have guests on the podcast by asking the 10 questions I've formulated for all dreamers and bring subconscious awareness into the cognitive mind. The result is the world gets to know you intimately, and you learn things about yourself that you had no idea you could uncover.
With creativity being the main focus of how this podcast comes into being, I write and record the music on the podcast and sometimes a creative collaboration is the intended bonus outcome of an episode with music written by a guest or guests. Through creativity, we attain the highest form of communication between us thereby giving creativity the highest currency value known, and this philosophy aligns perfectly with Steemit and blockchain technology.
The podcast is free to download on iTunes, but now that the content is on Steemit, you can interact closely with me while supporting the creation of future episodes by upvoting and curating the content yourselves. Stay tuned for more episodes and keep dreaming while bringing those dreams into your waking lives.
I look forward to the evolution of this podcast and what information it uncovers, and we have already changed the lives of many. For those of you that find it incredibly convenient to listen on a podcasts app through itunes, please do so and consider interacting with the Dreaming Life posts on Steemit as that is where my attention will be to grow the podcast on the platform.
itunes.apple.com/us/podcast/dreaming-life/id1068212639
---
► Listen on DSound
► Listen from source (IPFS)