Worldwide Cypher Jam [ ROUND 80 ] "Calling ALL MCs/Singers of Earth!!" 白蚁.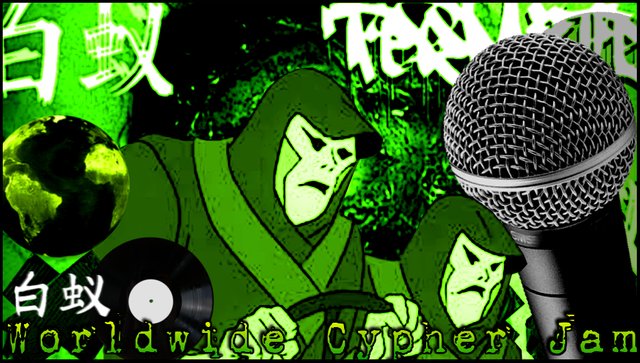 ---
YES YES!! We goin' Lo-fi as F**K for this round!!!!!!!
Play the beat I have made for you and record your bars/freestyle/lyrics/singing/scratching/epic solo/whatever you got, over it!!
Use phones/laptops/cameras/home studio or whatever you want to record it!!! Technology does not matter, just skill!!
For round 80, I call the beat 'Shaman Vs Samurai'. 白蚁 ... rip it, speed it up, slow it down, chop it up as much as ya like!!! Big up the Cypher Jam!! Keep it real!!!!!
Download link: https://termitemusic.bandcamp.com/album/worldwide-cypher-jam-2019
RULES:
There are NO rules!!!
Post your entries below, or comment with a link to your entry post.
'Best' entry to the cypher gets the SBD from this post!
You have until I switch the beat in 2 weeks (Sunday 21st July)!!!

Big Up!!!!
THIS IS THE RAW S** T!!!!!!!!!!!!!!!!
Peace and enjoy.
... Lets f**kin' jam!!!!!!!!!