DTaste | Free Account Creation now available | Thanks to the Onboarding API by oracle-D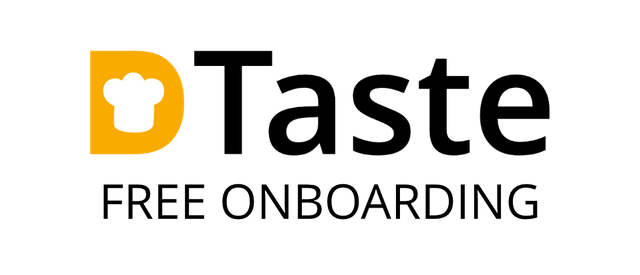 Hello steemians,
today i can announce, that DTaste successfully added the onboarding API by @oracle-D to allow new people to join the steem blockchain fast and for free.
This process was really easy to implement and i suggest more dapps to use this API, since it is really simple and could be a gamechanger for some dapps, for sure. :) Thanks for the opportunity, @oracle-d and also @wehmoen.
Without you, the whole tool never would have existed! Thats why 50% beneficiaries of this post are going to @wehmoen, we need more of those people who push steem forward. =)
Create an account
To create a account using DTaste, you only have to visit https://dtaste.io and click on "Register", then, you're already almost half done!
1.1. Enter a steem name, you want to have
1.2. Enter a valid e-mail
1.3. Write a little story, why you want to enter the steem ecosystem or dtaste
1.4. Click on submit and verify your email
1.5. Wait until you get approved.
Thats all there is to do. You don't need anything else than a e-mail account, a good story why you want to join and a unique account name. This allows people a easy onboarding now. New accounts are verified by me and the @steemkitchen moderation team, which allows a fast registration without a long waiting time.
Here is how the signup process looks on the site: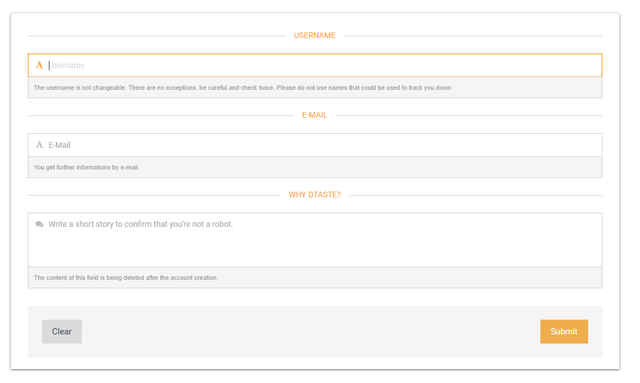 If you have any questions about the onboarding process, just leave a comment. I'm ready to help you guys out. :3
Have a nice day and refreshing week,