BuzzSteem Ep 9 - Don't Let Steemit Become A Ponzi Scheme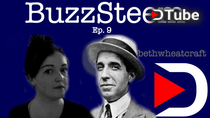 ---
Howdy dtube and steemit. Mostly though, this video is for the whales out there, can I get a wuzzah?
Steemit is teetering between becoming full blown Ponzi and collapsing in on itself like Bitconnect, or stabilizing to become the world's best and strongest social media platform powered by the world's strongest and most stable crypto-currency. Who holds the key to this final balance?
I'm lookin' at you whales.
We have to do something to keep minnows growing, and to keep all sizes of fish in the pond. If the whales only feed the whales and the dolphins, the minnows will move on in search of food elsewhere (namely other sites that are also paying their users in crypto, but where users feel they have more of a fair shake.)
Users like @troglodactyl can see the damage these practices have caused and urge the Steemit powers that be to shift course. If Steemit is the Titanic, we haven't hit the iceberg yet, we don't have to sink, but Goddamnit listen to the warnings and DO SOMETHING about it. Steemit is the greatest crypto ship to ever sail the sea. Don't let thousands of people drown now. (ok maybe I took the Titanic comparison a bit far. So sue me.)
Whales, only you can prevent ponzi schemes. Watch. Listen. Resteem.
---
▶️ DTube
▶️ IPFS