Marketing Moves - Episode 2 w/ @BrettCalloway 7/31/18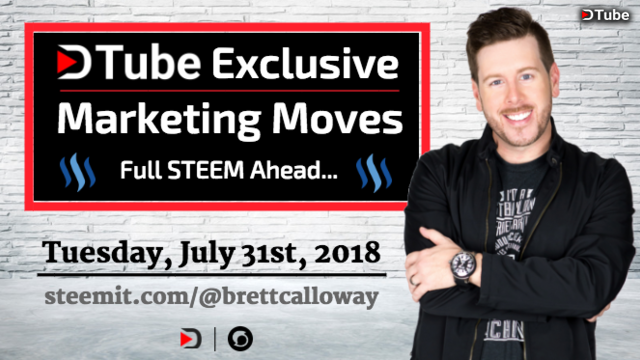 ---
Your Opinions Don't Matter!
What's up Steemit! It's your boy Brett coming at you with Episode 2 in Marketing Moves video series. I hope everyone is having a great day, and I'm excited to share this content with you today.
In today's video I touch on the importance of building and solid foundation in your marketing. Mastering the simple things will take you a long way in this market!
One of the simple things that most of us struggle with is understanding that our opinions don't matter.
YES! It's true...your opinions don't matter, not when it comes to starting and growing a successful business.
Check out the video where I talk about why this is true and what you should be focused on instead.
Drop me a line and let me know what you think. Do you agree? What's more important in your business?
Thanks for the support and I look forward to sharing more Marketing Moves with you all tomorrow!
Brett ~ "Life is a special gift meant to be enjoyed."
---
▶️ DTube
▶️ IPFS